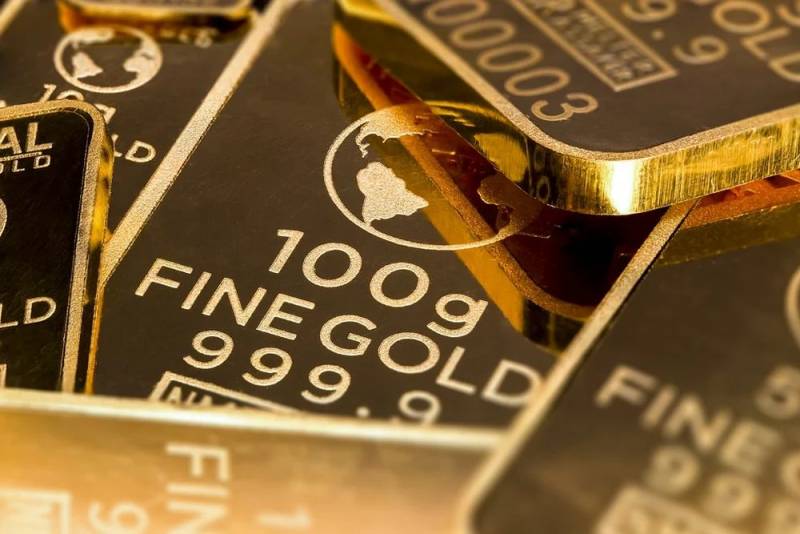 The actions of the Central Bank of Russia provoked an increase in gold prices and contribute to the displacement of the US dollar, writes the publication Zavya from the UAE.
The media notes that the value of gold on world markets is breaking records. Recently, its price "jumped" eight-year high.
Analysts previously suggested that such a development is very likely, as countries need investment and currency stability and can turn their attention to gold. And the central banks of many countries of the world really began to "trade" with precious metals, replenishing their gold and foreign exchange reserves, simultaneously getting rid of "extra" American dollars. At the same time, the Central Bank of Russia was the first to evaluate the situation and its prospects, starting buying up gold several years ago.
Gold is mainly used as an investment asset. The demand of central banks is approximately 15% of total demand, but the latter is growing. Central banks, led by Russia and China, increased its stake in their foreign exchange reserves by purchasing about 2019 tons of gold in 374
- clarifies the publication.
Experts drew attention to the fact that from March to mid-June 2020, gold was still traded on a par with risky assets, such as stocks. But now there is no such thing. Therefore, they do not exclude that private investors (hedge funds) can also push gold prices upward. It is also affected by the depreciation of the US dollar itself.
As the United States intensified trade tensions around the world by imposing new sanctions to affect countries like China, demand for the US dollar has declined. Preference was given to gold, purchases of which continue to increase.
- explains the publication.
The publication believes that investors, both private and public, are worried about instability.
economics
The United States during the COVID-19 pandemic and the election campaign in the country, accompanied by mass protests. This forces them to seek an alternative for a more reliable investment. All this indicates that the price of gold may rise even more, reaching yet another record highs.