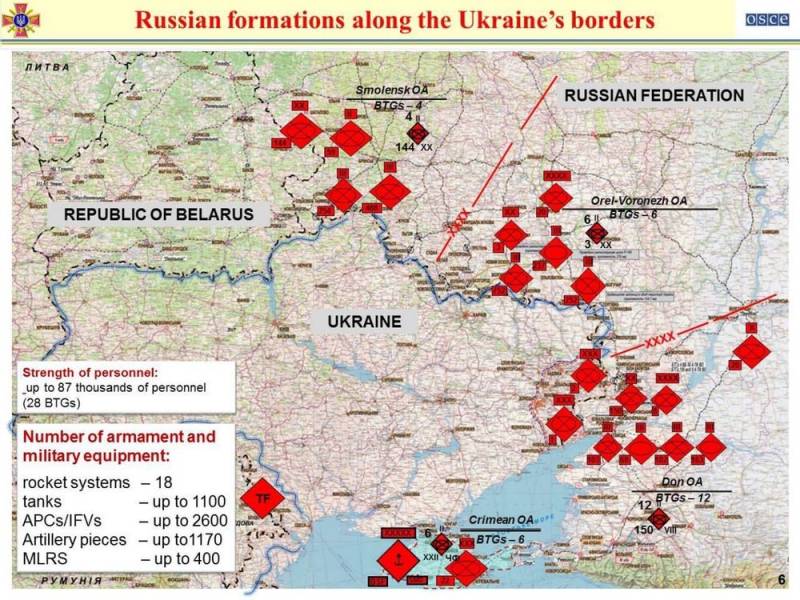 Over the past six years, the Ukrainian authorities have been diligently fostering militarism in their own country and trying to substantiate their statements about Russia's "aggression" in the eyes of the West. Every year, and sometimes several times a year, Kiev complains to NATO or the OSCE and announces the next upcoming "offensive" of Moscow. After that, "funny pictures" appear, on which "hordes" are shown standing at the borders of the "independent".
This time, Kiev's anxiety was caused by the strategic command and staff exercises of the RF Armed Forces "Caucasus-2020", the active phase of which should take place in September.
Earlier, a representative of the Main Directorate of Intelligence of the Ministry of Defense of Ukraine Vadim Skibitsky
threw
fake information about the "invasion" of Russia from two sides in the information space in order to cut off the "nation" from access to the sea. Now other military men have joined in forcing hysteria. During the online meeting of the OSCE Security Cooperation Forum, the head of the Main Directorate for International Cooperation and Verification of the Armed Forces of Ukraine, Lieutenant General Leonid Golopatyuk went even further in his conclusions. In his opinion, "Ukraine is in the ring."
Golopatyuk reported that, near the Ukrainian border, Russia has deployed three interspecific groupings of troops that can "carry out sudden offensive operations on the territory of Ukraine without mobilization announcement and with minimal preparatory measures". After that, "evidence cards" were presented listing the forces and means of the RF Armed Forces.
The military noted that Russia deployed at least 1600 tanks, thousands of other armored vehicles and artillery, 330 combat aircraft, UAVs and hundreds of thousands of troops on the border with Ukraine. All this was collected in 28 battalion-tactical groups (BTGr) as part of divisions, corps and armies.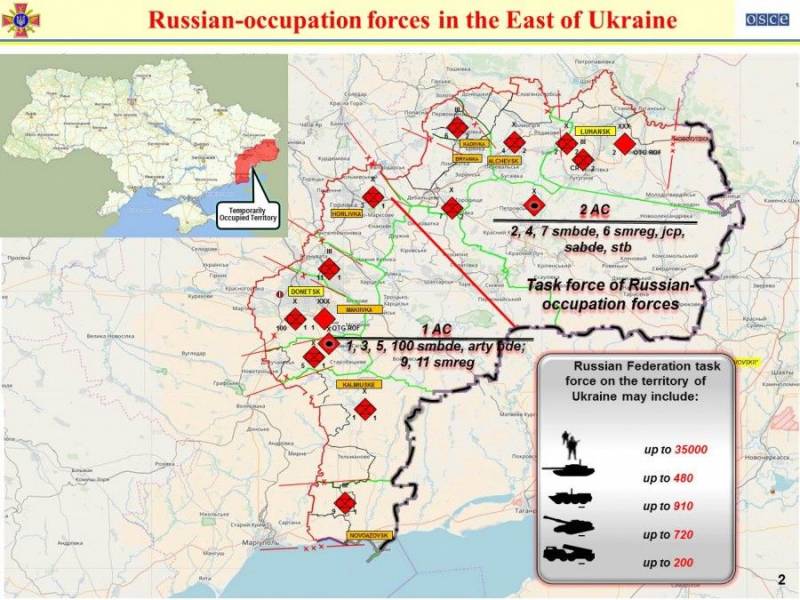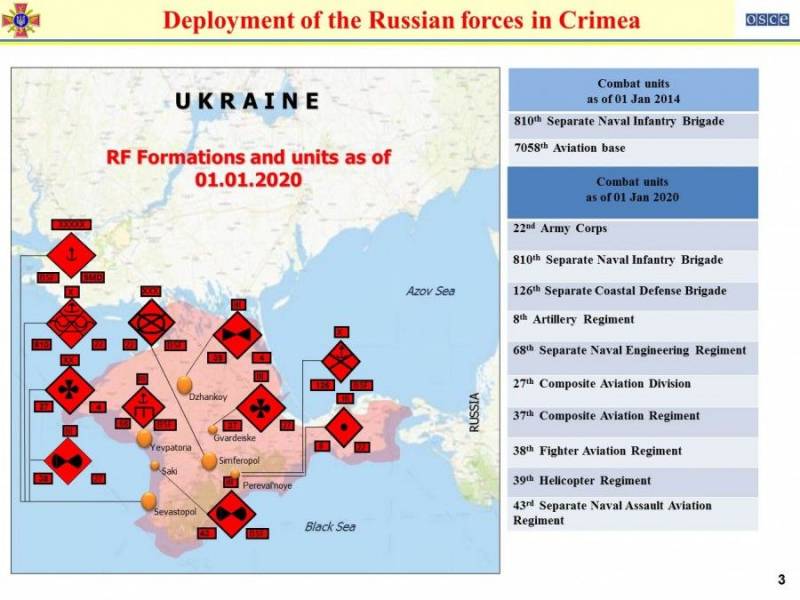 Golopatyuk emphasized that the listed forces and means are only a small part of the "armada" that Russia is able to put up against Ukraine. He cited the state of affairs in aviation as an example. He recalled that Moscow has more than 4 thousand aircraft, while Kiev has only 200, and there are not more than 50 combat ones. And this applies only to one kind of troops. He stated that Russia has a gigantic advantage over Ukraine in everything.