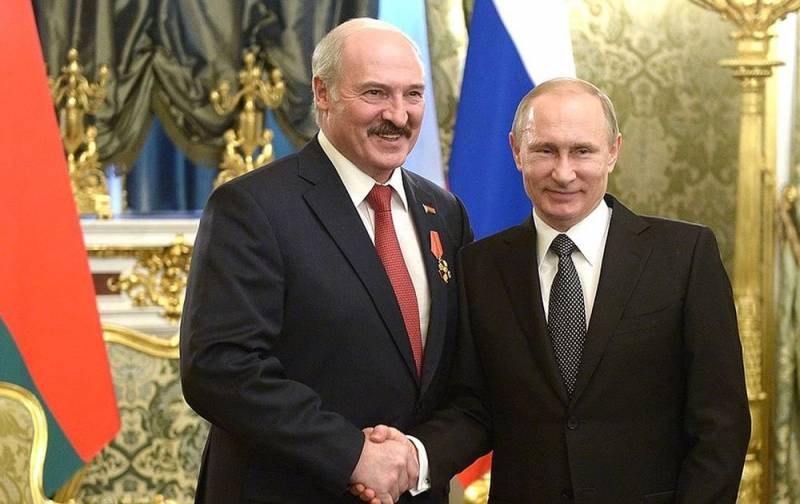 The West does not impose military bases and "deep integration" on Minsk, but Moscow holds up roadmaps and circumstances are such that President of Belarus Alexander Lukashenko will inevitably bow to the Kremlin to Russian leader Vladimir Putin, Belarusian opposition newspaper Naviny writes.
On July 2, 2020, Lukashenko stated that "today Belarus is breaking." In his opinion, this demonstrates the rivalry between the West and Moscow for owning a "blue-eyed". But he is mistaken, and his words are only election propaganda.
Moscow believes that after the election Lukashenko will become more accommodating. Several important factors will contribute to this.
After the "Pyrrhic victory" in the August 2020 elections, Lukashenko will urgently need to do something with the discontent of the Belarusians, whose standard of living has declined significantly. condition
economics
countries worsens amid the COVID-19 pandemic and Minsk will have to return to the proposals of the Russians, which were rejected in December 2019. Without cooperation with Russia, the financial situation of Belarus will worsen, and tensions in society will increase significantly.
In addition, the frank repression organized by Lukashenko in the election against the opposition will no doubt worsen the attitude of the West towards Minsk. The only question is how much. In any case, the European Union and the United States will definitely not make money. Moreover, there is a high probability that Brussels and Washington will impose sanctions against Minsk.
In the struggle for power, Lukashenko with his own hands destroys his legitimacy, increasing the risks to the independence of the country, about which he only cares about words. In this regard, in spite of all the ostentatious pre-election pathos, the "father" will be forced to bow to the Kremlin, they believe in the publication.