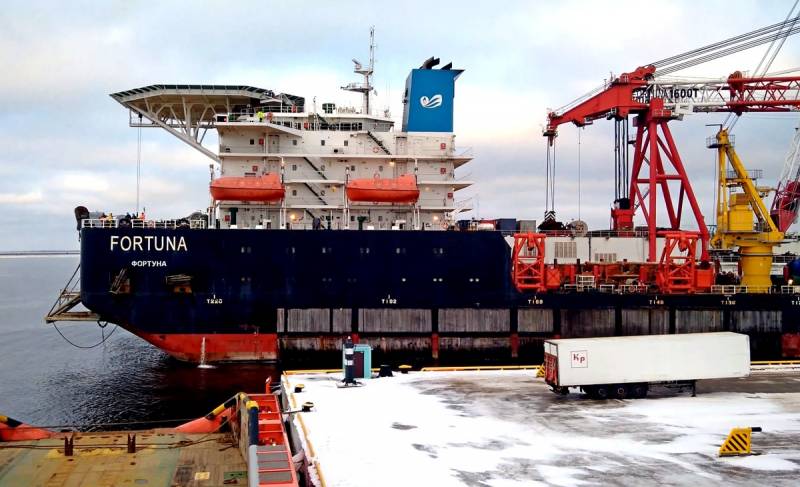 Danish Energy Agency (DEA) authorized to work in exceptional
economic
Danish zone for anchor-positioned pipe-laying vessels. This suggests that the Nord Stream-2 project will now be exactly brought to an end. At the same time, Gazprom decided to carry out completion on its own, without relying on the help of Western ship-owners.
This was announced at the site of the news agency.
RNS
Igor Yushkov, Lead Analyst, National Energy Security Fund. In his opinion, now it depends only on Gazprom how quickly the gas transmission line passing through the Baltic Sea, through which gas from Russia will go to Germany, will be completed.
It remains to lay about 130 km of the pipeline: one section with a length of 46 km, the other - about 80 km. It is logical to put Chersky on a long section, since he can lay pipes almost twice as fast - at a speed of 1,5-2 km per day. "Fortune" - about 1 km per day. In this way, ships can finish work almost simultaneously
- considers Yushkov.
The analyst is sure that under ideal conditions and desire, the completion of the gas pipeline can be completed within two months. However, Gazprom does not need to rush, gas prices are now low.
Yushkov explained that vessels that will lay pipes at the bottom of the Baltic will still need to stop, receive pipes from other ships. All this can be affected by the weather. Therefore, in reality, completion will take three months, "maybe a little more."
The decision of the DEA will enter into force on August 3, 2020, when the deadline for appeal. Perhaps Poland will try to appeal the decision, as it is doing its best to harm the project. Until this day, work on the completion of the gas pipeline using the Fortuna TUB in the exclusive economic zone of Denmark near the island of Bornholm cannot be started, but this does not apply to the Akademik Chersky crane-mounted pipe-laying vessel, so it can work safely.
Yushkov recalled that the supply vessels Ivan Sidorenko and Ostap Sheremet of Gazprom Fleet are already in the Baltic. In addition, the company Mezhregiontruboprovodstroy OJSC (MRTS OJSC) has several pipe-laying barges of the Fortune type, but they are engaged in other projects.