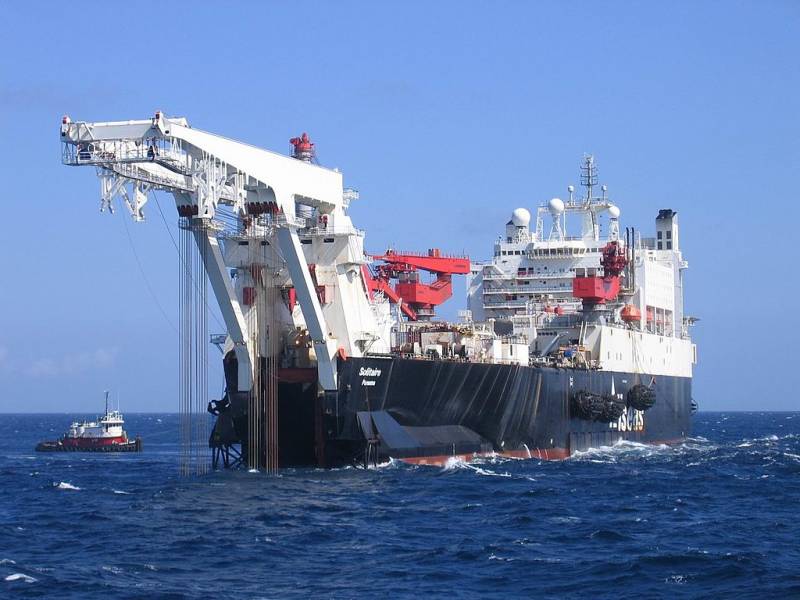 The Fortuna pipe-laying vessel, approved by the Danish Energy Agency (DEA) to complete the construction of Nord Stream-2, headed for the western part of the Baltic. The ship is currently undergoing sea trials. In early August, the barge will begin the final phase of the gas pipeline installation.
According to resources tracking the movement of ships, on July 7, Fortuna sailed from Mukran, accompanied by an supply ship Ievoli Blue, heading west of the Baltic Sea - the pipe-laying barge will return only on October 1. The speed of Fortune is about 4 knots.
The pipelayer was already used in the construction of SP-2 for pipe laying in the coastal part of the Russian Federation on a 13-km-long section. The vessel has been in the port of Mukran since October 2019, however, it was not entitled to participate in the completion of the gas pipeline due to the lack of a dynamic positioning system - this condition was previously put forward by the DEA. Now Fortuna has received permission from the Danes to continue working, and in early August, the ship will begin installation of the last section of Nord Stream-2.
The barge is capable of laying 1,5 km of the pipeline daily, and in tandem with the Akademik Chersky located in Mukran, they will be able to complete the construction of the pipeline within two months. The supply ships Ivan Sidorenko and Ostap Sheremet will provide the pipe-laying platforms with everything necessary.