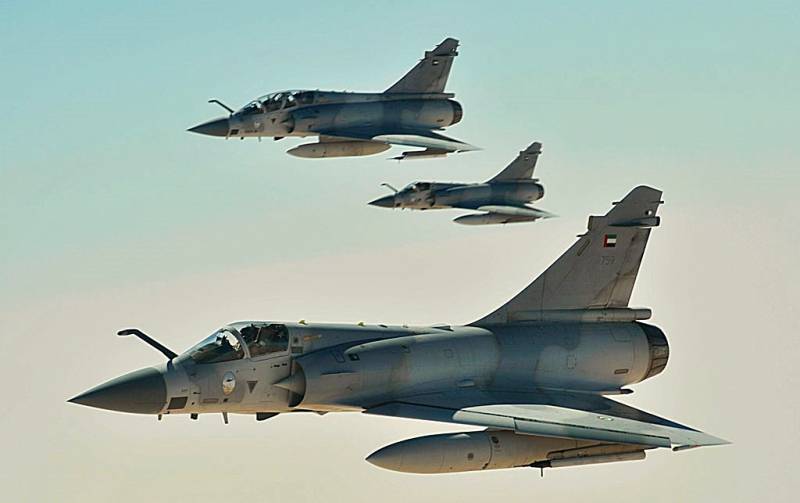 Ankara can't recover from the attack on the Libyan air base Al-Vatiya last week - in May it was repelled by the PNS from the LNA army. As a result of the attack, serious damage was inflicted on Turkish air defense systems. The Turkish authorities said that this would cause a further aggravation of the situation in the region. About this writes the publication Middle East Eye.
Turkey has not yet specifically accused any country of striking at the air base, but statements are being made through representatives of Saraj's army about the involvement of two countries sympathetic to the LNA - the UAE and Egypt. According to some sources, the attack on Al-Vatiya was carried out by the French Mirage fighters belonging to the Arab Emirates and taking off from the Egyptian base. The main target of the attack was the US-made MIM 23-Hawk missile systems deployed by the Turks at the base.
I can emphasize that the one who is responsible for this has made a big mistake, and we won't leave it like that. There will be retribution!
- noted one of the Turkish officials in an interview with the Middle East Eye.
As a target of "revenge", the Jufra air base, located 300 km from the port of Sirte, can be chosen - it is the Turkish troops in Libya, as well as the combat units of Faiz Saraj who aimed at Sirte and Jufra.
Earlier in the media there were reports that Ankara plans to create its own air base at Al-Vatiya. On July 3 and 4, the head of the Turkish power department, Hulusi Akar, visited Tripoli, where negotiations were held with representatives of the Government of National Accord.