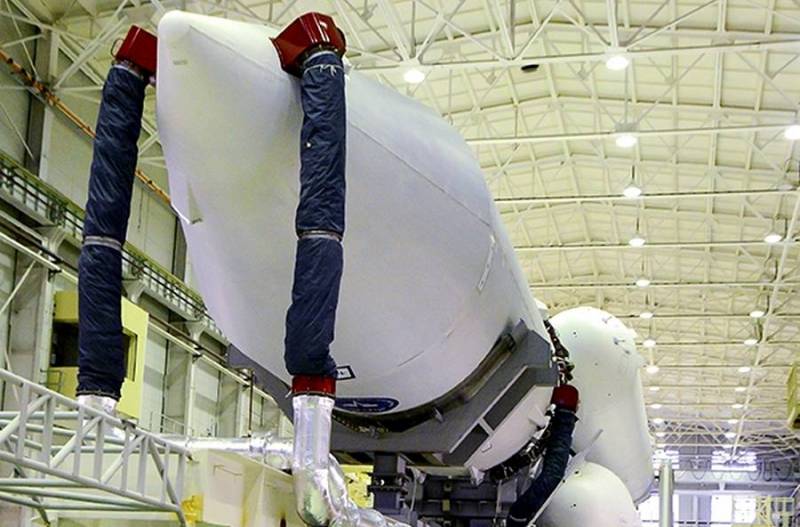 Former Director General of the Khrunichev Center Vladimir Nesterov in a recent interview with the agency
RIA News
stated that the domestic carrier of the heavy class Angara-A5 surpasses almost all the world's missiles in technical specifications, second only to the American Falcon 9.
A specialist with 48 years of design experience stressed that he knows firsthand about foreign missiles and can confidently say that the Angara is the best missile and space complex in the world. The Russian carrier at the moment has only one drawback - the lack of a return first stage. It was in this component that the Ilona Mask rocket was able to surpass the Angara-A5.
However, according to Nesterov, the domestic carrier has advantages that the Falcon 9 cannot boast of. In particular, the RD-191 first-stage engine. The designer is sure that no one has done this in the world and will not do it for another 10 years.
In addition, the second-stage aggregate RD-0124 has superior performance. Its specific impulse is equal to 359 units. This indicator is currently not available to any foreign counterpart.
Additionally, Vladimir Nesterov noted a completely new control system, a composite head fairing and a unique launch complex capable of launching light, medium and heavy class missiles from one point.
Recall that earlier we wrote about the intention of Roskosmos to make one of the heavy versions of the Angara
reusable
. Thus, our carrier has every chance to get around its last competitor and become the best rocket in the world without any reservations.