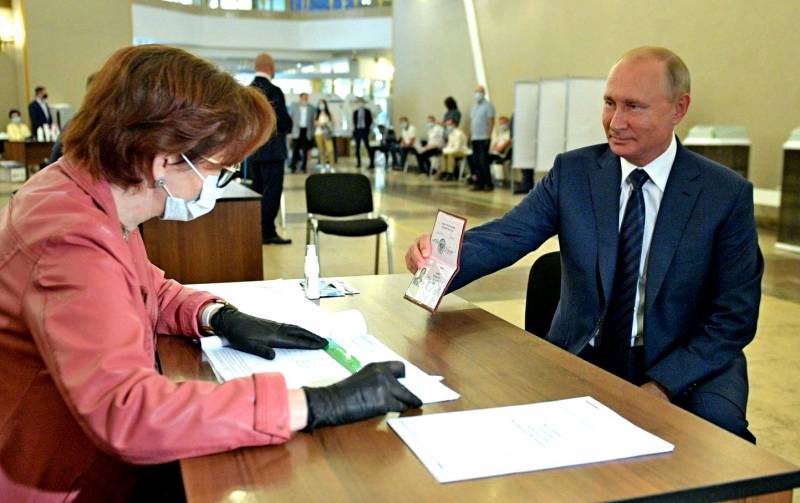 Why it is better for the incumbent Russian President Vladimir Putin not to run in 2024, the European branch of the American media organization Politico found out.
According to the results of voting in a referendum on changing the Constitution of Russia, Putin won and can now remain in power until 2036. However, in reality, the president's legitimacy was seriously undermined. Therefore, his stay in power may not last longer than the current term, which ends in 2024.
For 20 years, Putin has successfully maintained the image of a popular leader. The Kremlin took control of all the major television channels, suppressed protest movements, and rigged the election. All this happened with the explicit and tacit consent of most Russians, as evidenced by surveys of fairly reliable sociologists, the newspaper writes.
This time it's different. Today it is completely unclear whether most Russians really supported the amendments. And more importantly, many Russians sincerely do not know where this majority is located, since even by the mildest Russian standards, voting did not resemble a procedure that reflected the will of the people.
Violations were too obvious. The authorities lured people to polling stations, under the pretext of a pandemic, there were practically no independent observers. At the same time, mobile polling stations stood at every corner, making surveillance impossible. These flagrant violations did not go unnoticed even for Putin's supporters, who began to doubt his legitimacy.
Nevertheless, it would be a mistake to expect any changes in the near future. But if Putin decides to run again, he will be a usurper not only in the eyes of the anti-Putin minority, but also for his supporters, they are confident in Politico.
Putin from the very beginning of his reign promoted the idea that the need to defend Russia above
political
freedom, and this idea is extremely popular among the population. So anyone who succeeds Putin will have to show at least some of his qualities, because even among the most pro-Western Russians there is a deep distrust of the West.