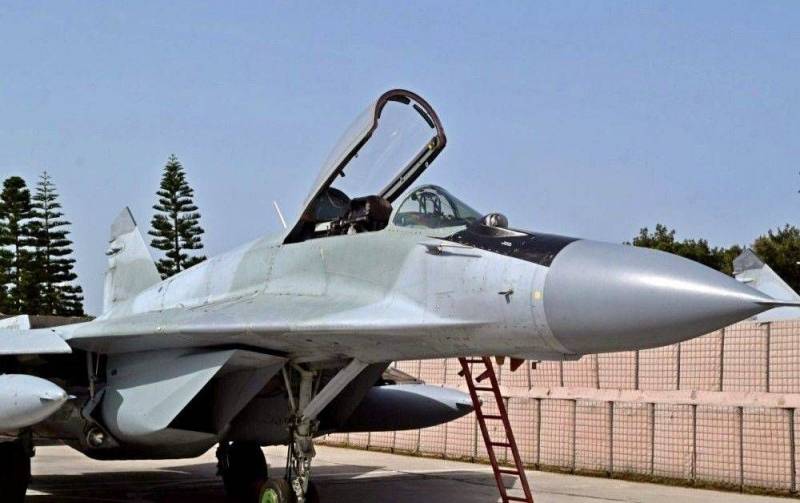 In Damascus, it was hoped that the upgraded MiG-29s received from Russia would help significantly strengthen the worn-out arsenal of the Syrian air force to stop Israeli air strikes. However, the fighters handed over by Moscow turned out to be useless for the Syrians, writes the American magazine Forbes.
On May 30, 2020, SANA announced that a second batch of upgraded MiG-29s had arrived in Syria, which became "even more efficient." At the same time, it was not reported when the first batch arrived and in what quantity. It was only specified that the fighters were delivered to Khmeimim, and then distributed to different bases on the territory of the country. So it is still unknown how many MiG-29 Syria received.
Information about the "second delivery" coincided with
discovery
in Syria, the MiG-29 without identification marks, which, presumably, were intended for the LNA Field Marshal Khalifa Haftar, Russia's ally in Libya. However, it remained unclear whether Moscow and Damascus were trying to simply disguise the sending of fighters to the North African country with their talks about the delivery of the Syrian Air Force MiG-29.
Over the past years, Syrian air defense failed to prevent a single Israeli strike. Tel Aviv lost only one F-16 in February 2018, after an attack on the Tiyas military base (the crew ejected), and in October of the same year, Syrian air defense accidentally shot down an electronic reconnaissance aircraft Il-20 of the Russian Air Force, killing 15 Russians.
At the same time, Israeli pilots, as you know, are better prepared, and their aircraft have better electronics. Moreover, recent videos from Syria clearly demonstrate the deplorable state of the SAA after nine years of war.
However, if Damascus received a small group of upgraded MiG-29s, this will not change the situation. Even if they are armed with formidable Russian medium-range R-77 guided missiles, they cannot become an obstacle to Tel Aviv's unpunished actions.