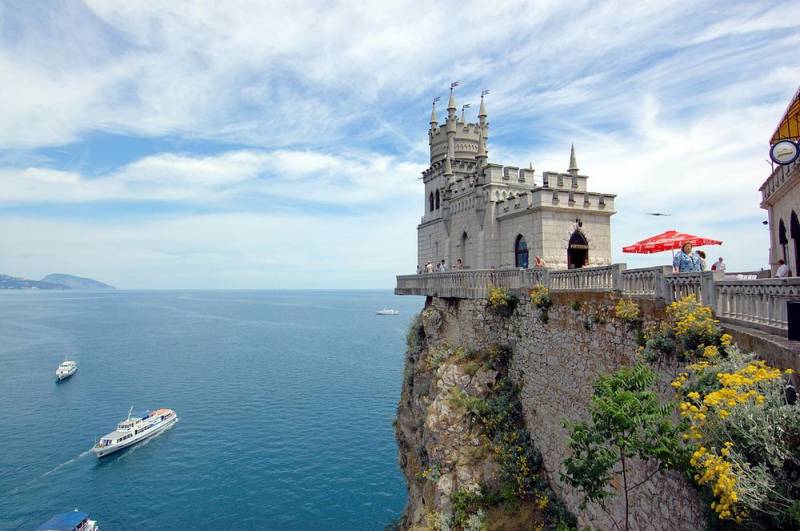 Foreign Minister of Ukraine Dmitry Kuleba told the American publication "Crimea. Realities ", how Kiev is going to return Crimea.
According to the minister, Russia will in every possible way avoid any conversations, and especially negotiations on the status of Crimea. Therefore, Kiev needs to create conditions under which Moscow itself would want to begin to agree on the "de-occupation" of the peninsula.
It is necessary to push for de-occupation, to create conditions under which de-occupation becomes inevitable
- explained Kuleba.
The minister said that Kiev should not console itself with the hope that Moscow would communicate on this occasion. However, he believes that since Russia speaks of Crimea as a closed issue, this indicates just the opposite.
Russia has proved that the issue of Crimea is not yet closed
- sure Kuleba.
He explained that the Russians are simply forced to constantly emphasize this due to circumstances.
If it were really closed, then Russia would not talk about it
Said Kuleba contradictory, not paying attention to the obvious inconsistency of his own conclusions.
The head of the foreign ministry added that negotiations on the Crimea in the "Minsk format" are impossible, as this will block the "de-occupation" of the peninsula for decades. By this, Kuleba actually admitted that Kiev deliberately drags out negotiations in Minsk on ending the conflict in the Donbass and is not going to end the war.
Kuleba noted that his department and President of Ukraine Volodymyr Zelensky are doing everything possible to keep the topic of Crimea on the international agenda. The official indicated that Kiev began to work actively with its "partners", preparing them for the next steps.