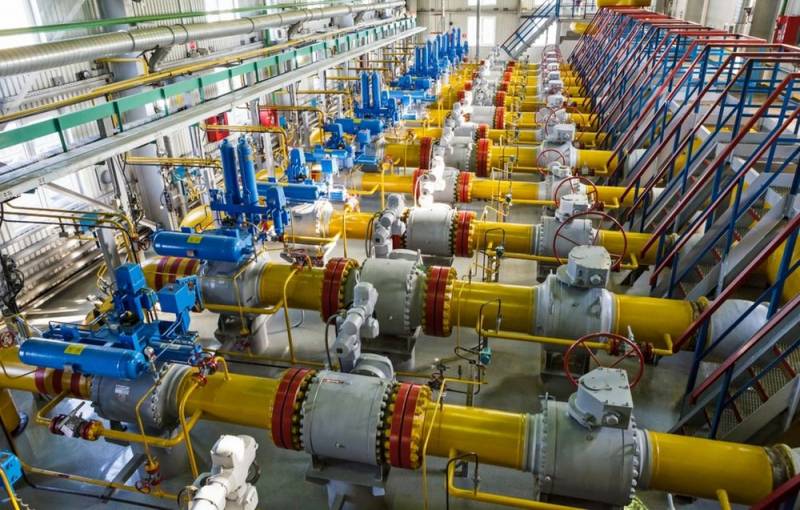 In recent years, Warsaw has been playing a very risky energy game, sometimes copying the actions of Kiev. As a result, Poland, after Ukraine, may lose a part of Russian gas transit.
On July 6, 2020, the Polish gas transmission operator Gaz-System decided to hold fifteen annual auctions (for the period 2021–2035) to reserve transit capacities for the section of the Yamal-Europe gas pipeline passing through Poland. Moreover, the Poles offered to book only the gas supply through the entry point of Kondratka on the border with Belarus. The Poles "forgot" about booking gas volumes at the exit point of Malnov on the German border.
Therefore, it is not surprising that the Russian Gazprom took part only in the first, very strange auction and booked a "transit" from October 1, 2020 to September 30, 2021. At the same time, Gazprom recorded a pumping of 78 million cubic meters. m of gas per day, or just over 28 billion cubic meters. m of gas per year. In fact, Gazprom reserved only a part of the transit - "entrance to Poland", and it is not known when the Poles deign to auction "exit to Germany". Moreover, gas consumption in Poland is 19,7 billion cubic meters. m of gas per year.
For clarity, the design capacity of the Yamal-Europe gas pipeline, through which gas from Russia goes to Germany, through Belarus and Poland, is 32,9 billion cubic meters. m per year. However, in reality, and this has been tested in practice, 34.7 billion cubic meters can be pumped through this gas pipeline. m of gas per year.
All the other annual auctions mentioned above, on the effectiveness of which the Poles hoped for, did not take place, since Gazprom simply did not participate in them. There were no other companies interested in this gas pipeline.