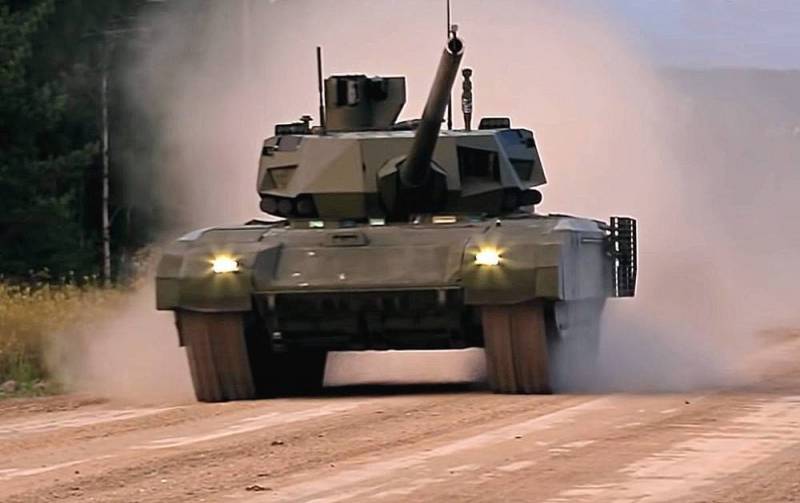 The Russian Federation is ready to sell the T-14 Armata tank to other countries. This was stated by the head of the Federal Service for Military-Technical Cooperation Dmitry Shugaev in an interview with the publication from Serbia, "The Voice of Evidence". He added that Russia can offer foreign partners both the S-300 and S-400 systems, as well as modern combat helicopters and aircraft, including the light MiG-35 fighter.
At the same time, according to Shugaev, the US is increasing its efforts to isolate Russia from the outside world, including methods of non-competitive struggle.
We are facing unprecedented efforts by Washington and their allies to isolate Moscow. More and more sanctions are being introduced, which increases the rejection by many international players of such dishonest methods of competition - they do not want to sacrifice their own security for the sake of someone else's narrow interests
- Dmitry Shugaev emphasized, the agency reports his words
TASS
.
However, in spite of the ocean counteraction, more and more countries prefer to buy Russian weapons systems. Examples of this are a contract with Turkey in 2019 for the supply of S-400, a deal with India on frigates and air defense systems, as well as agreements on Russian arms with African countries worth more than $ 1 billion. Countries using weapons of the Russian Federation note the reliability and high quality of Russian products, as evidenced by the successful use of military
equipment
from Russia in a real battle.
The T-14 Armata tank took part in the military parade in Moscow on June 24, 2020. The head of the Ministry of Industry and Trade, Denis Manturov, said that this year the state tests of tank equipment on the Armata platform will be completed.