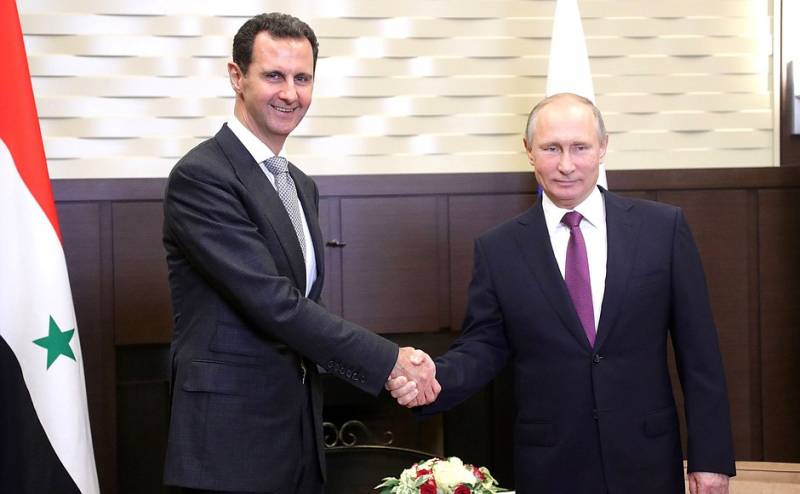 The Russian president is trying to convert the country's military participation in the Syrian and Libyan conflicts into
political
benefit. However, the leader of the Russian Federation on this path will face many problems. About this writes the French edition of Le Monde.
Russia can get the maximum benefit from the withdrawal of American troops from the Middle East, exposing its alternative as a subject of imperial order. But it quickly became clear that the Russian Federation was not in a position to build a "post-American" Middle Eastern policy — its activity was based only on opposing the forces of the opposition Bashar al-Assad. And the Syrian dictator owes his military successes to Russian aviation - he needs Putin, but at the same time, Moscow needs Assad.
Without Assad, Assad will lose, and without Assad, the Kremlin will lose. Putin, thus linking the political fate of Russia in the Middle East with the president of Syria, was trapped. After winning the war, the Russian leader cannot achieve peace in Syria on his own terms, as Assad refuses any compromise with other political forces. Thus, the conflict continues, discontent (including among the Alawites from which Assad comes) is intensified
- notes Le Monde.
Russia does not want or is not able to transform its involvement in the Syrian conflict into political realities. The "Syrianization" of the war in Libya is also taking place, where Putin is unable to smooth over the contradictions with Erdogan.
The Russian president acts exclusively by military forces, which mechanically strengthens Turkish positions in Syria and in Libya. Russia only adds one war to another
- consider the journalists of the French edition.