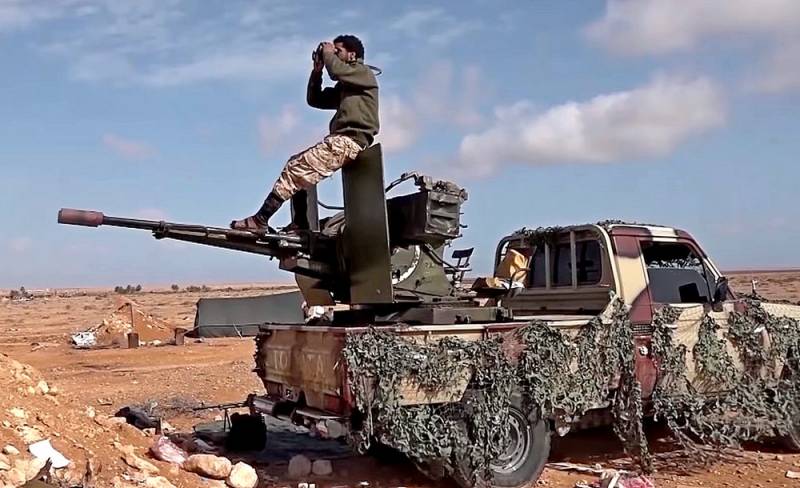 On July 5, LNA troops led by Marshal Khalifa Haftar launched an air strike at Al-Vitiya base in western Libya. This was reported by RT Arabic. The PNS command stated that the attack was carried out by "foreign air forces." After information about the raid, Turkish media broke out criticizing Russia.
The Turkish authorities installed on their base their radars, electronic warfare systems "Coral", as well as air defense MIM-23 "Hawk" - they were hit by "foreign air forces", during which all brought systems were destroyed. No casualties have been reported.
On Sunday evening, the Deputy Minister of Defense of the Government in Tripoli, Salah Namrush, emphasized that the PNS would give an adequate rebuff to the "Haftarovites" - Faiz Saraj's retaliatory strikes will follow "in the right place at the right time."
In response to the attack on the Al-Vitia air base, the Turkish Anadolu agency issued another critical article against Russia - Turks accuse the Kremlin of transferring mercenaries from Syrian-controlled areas to Bashar al-Assad to Libyan territory. According to Turkish journalists, Russia pays $ 1-1,5 thousand per month to Syrian militants fighting on the side of the VLA. The Russian Federation is also credited with recruiting 300 mercenaries into the ranks of Haftar's troops, which include former DAIS fighters ("Islamic State" - an organization banned in the Russian Federation).
The publication also says that before being sent to North Africa, terrorists are being trained at the Russian Khmeimim base in Syria. About 2 thousand mercenary fighters from Syria, from Russia itself, as well as from Sudan and Chad, are already fighting in the ranks of the Libyan national army.