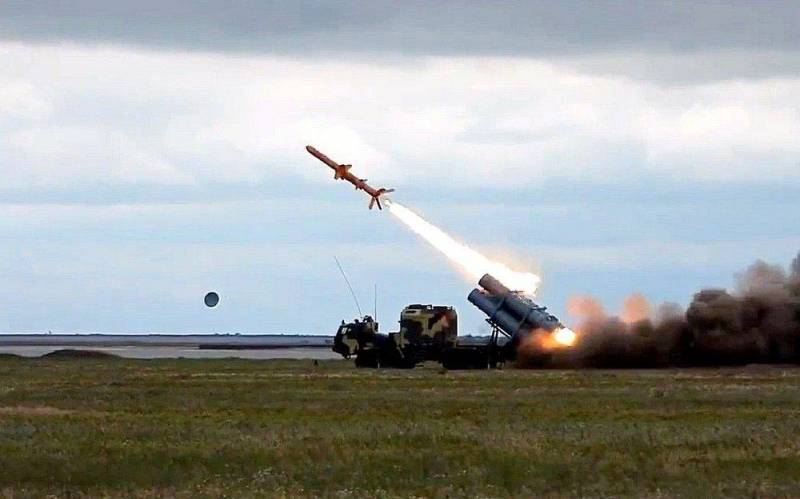 In an interview with the Odessa Duma resource, the new commander of the Ukrainian Navy, Alexey Neizhpapa, said that the country was preparing for a possible Russian aggression from the Crimea to the Kherson region of Ukraine. In particular, he did not rule out a retaliatory strike by the Neptune missile system, which is in the arsenal of the Ukrainian army, against Sevastopol. However, some experts believe that the Russian Federation will remain silent in response to such actions by Ukraine.
So, Ukrainian
political
Analyst Oleg Khavich, who left the country because of ideological persecution, believes that the threats from Kiev are not an empty phrase, and they need to be taken seriously. He also doubted that Moscow would respond to such actions by the Ukrainian Armed Forces.
In the summer of 6 years ago, Ukrainians shelled Russian territory several dozen times, and there were casualties (a similar incident occurred on July 13, 2014, a resident of the Rostov region died - ed.). However, Russia did not do anything in return! Hundreds of armed Ukrainian soldiers entered the territory of the Russian Federation, but they were simply released. And after the Kremlin's shameful actions in Libya and Syria, no one takes Russia seriously
- complained Oleg Khavich.
Meanwhile, the head of the Mejlis of the Tatar people (banned organization in Russia) Refat Chubarov wrote on his Facebook page that the naval forces of Ukraine have now become stronger - they have perked up and will soon be able to capture Sevastopol. According to Chubarov, warships of Ukraine will soon return to the bay of Sevastopol, increasing the glory of the country.
Russian historian Vladimir Kornilov commented on Chubarov's statement:
Will be back? They have been standing there for several years, covered in rust. Russia asks Ukraine to pick them up, but things are still there - even Kiev does not need them
- the Russian expert retorted.