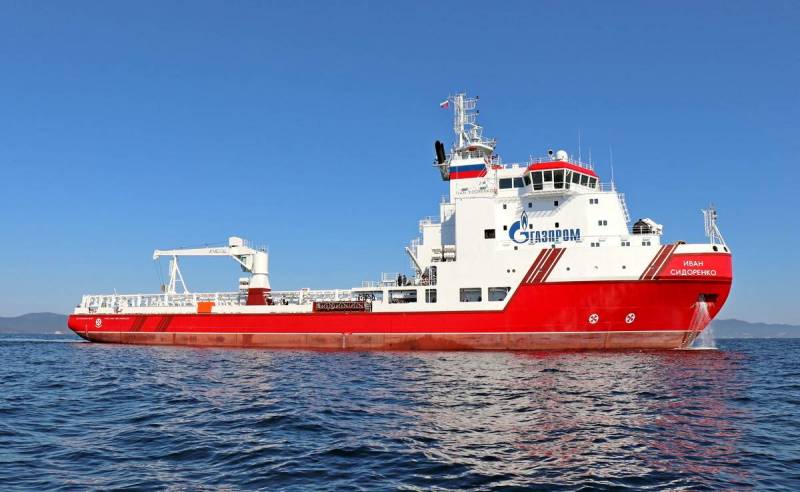 The supply vessels of Gazprom after a long voyage from the port of Vladivostok entered the Baltic, accompanied by warships. Thus, the Russian gas corporation managed to assemble an entire fleet near SP-2.
The vessels of the Russian Federation "Ivan Sidorenko" and "Ostap Sheremet" move to the island of Bornholm, which belongs to Denmark, from the north-west side. This is reported by the data of the navigation resource Vesselfinder. The unfinished part of Nord Stream-2 is located southwest and south of Bornholm.
The ships sailed to the Baltic Sea for about 50 days, and almost all this time they were escorted by warships of the Russian Navy: the tugboat "Professor Nikolai Muru", the frigate "Admiral Grigorovich", the corvette "Vasily Bykov", the anti-submarine ship "Vice Admiral Kulakov". From the port of Nakhodka to the Baltic Sea, also guarded by the Russian navy, the Akademik Chersky pipe-laying vessel was arriving.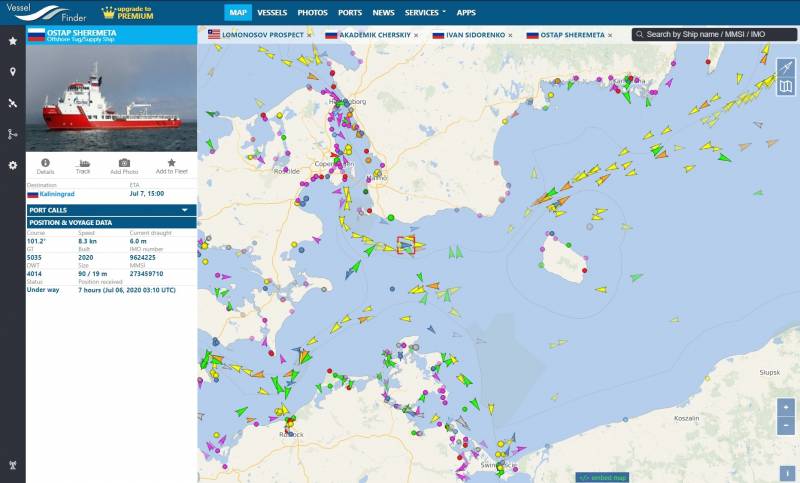 The final destination for the Russian ships is Kaliningrad, where they plan to arrive on July 7. Before Kaliningrad they had to swim about 200 miles.
US parliamentarians were greatly discouraged by the information that the Russian Federation is capable of completing the pipeline on its own - new sanctions against SP-2 were included in the budget of the US defense department. The main work to complete the construction of the facility can start this fall. Before the end of Nord Stream 2, another 160 km of pipes should be laid along the bottom of the Baltic Sea.