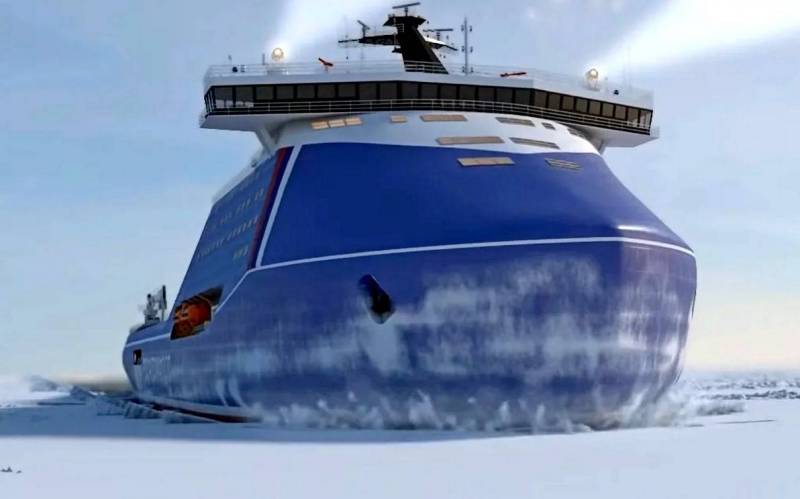 Today, July 6, at the Far Eastern shipyard Zvezda, the first metal cutting for the construction of the world's largest icebreaker Russia, project 10510 Leader, took place. The contract for the creation of the vessel was signed in April of this year. Commissioning of the icebreaker is expected in 2027.
According to the director of Rosatomflot Mustafa Kashka, the newest vessel will have unique characteristics that are guaranteed to provide year-round wiring in the Arctic waters. Today, the domestic icebreaker has no analogues in the world. It is reported that the Rosatom state corporation has already supported the initiative of Rosatomflot to assign the name "Russia" to the newest nuclear ship of project 10510.
As for the technical characteristics of the future ship, it will be equipped with two RITM-400 reactors, four 37 MW turbo-generators and the same number of rowing electric motors with a total capacity of 120 MW. The dimensions of the vessel of the Leader project are as follows: 209 meters long, 47,7 meters wide and 18,9 meters high above the waterborne side. Displacement - 70 tons, maximum ice penetration - 000 meters. At the same time, the new icebreaker will be able to move on 4-meter ice at a speed of 2 knots and almost twice as fast in clear water.