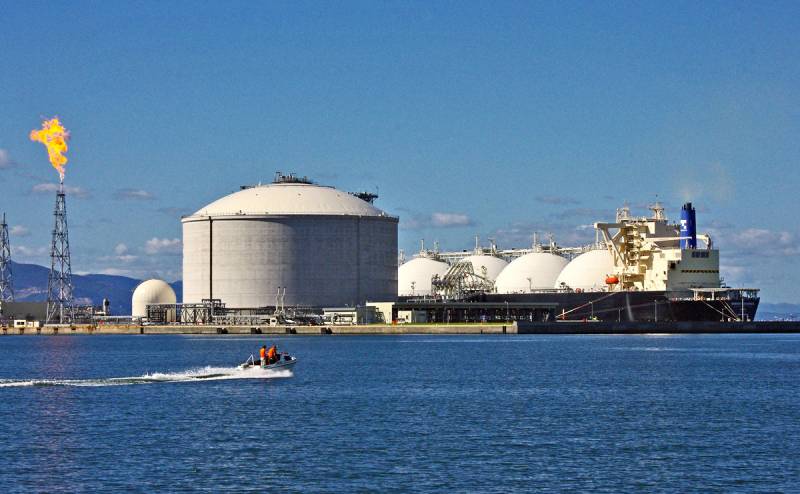 Despite
economic
the problems caused by the pandemic of the new virus and lower energy prices on world markets, the Russian Federation continues to implement major infrastructure projects. One of them was Arctic LNG-2, implemented by Novatek. This was reported by the publication from the United States OilPrice.
Arctic SPG-2 is a project for the production and production of liquefied natural gas on the Gydan Peninsula. Moreover, Novatek is conducting this work at a very fast pace, continuing the activities of Yamal LNG. A new liquefied natural gas plant will be built in the western part of the Gydan Peninsula, on the other side of the Gulf of Ob from Yamal. The project will mainly be launched on the basis of the Morning Field - it was discovered back in 1979. The field's reserves are about 1,1 trillion cubic meters of gas.
The estimated cost of the project is about $ 21 billion. It may become the largest in the last 15 years in Russia. A number of international oil and gas concerns have already announced their participation in Arctic LNG-2
- OilPrice experts said, surprised at the development of Russian LNG in such a difficult time.
According to the publication, Novatek has signed agreements with Repsol, Petronet, Vitol, Saibu Gas and some others. In this crisis period, the Russian company is fully capable of fulfilling the tasks facing it in the next 10 years. The state, considering Arctic LNG-2 as a strategically important project, is providing it with large-scale financial support.