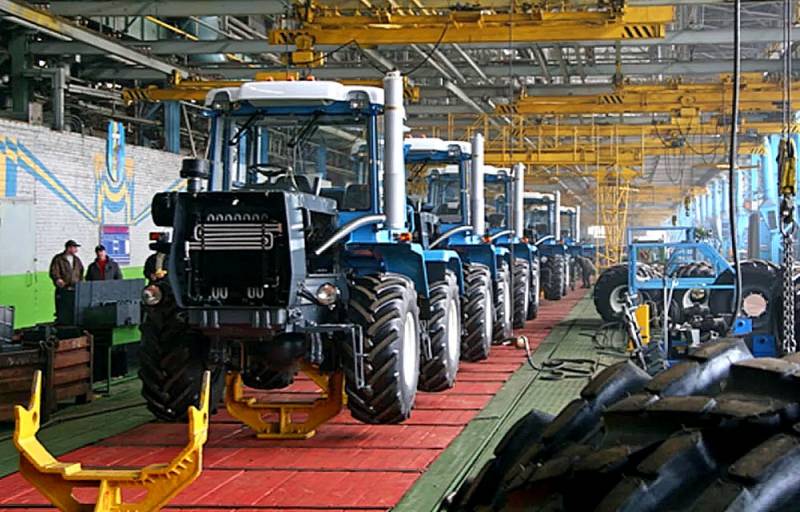 The European Union threatens to leave Ukraine without loans if only the products of the engineering industry that were at least partially made at Ukrainian enterprises are purchased in the country. Thus, in fact, the liquidation of Ukrainian engineering became a condition for granting European loans to Ukraine, because besides the Ukrainians themselves, almost no one in the world buys the few products of the domestic industry.
Earlier, the government in Kiev published a bill for public hearings. According to him, it is proposed to purchase only those machines and machines, the production of which is partially or completely located inside the country. Almost immediately a reaction was received from Brussels. EU Ambassador Matti Maasikas sent a letter to Ukrainian Prime Minister Denis Shmygal and Verkhovna Rada Chairman Dmitry Razumkov. In his message, Maasikas noted that the authorities of a united Europe have a negative attitude towards
policy
protection of engineering in Ukraine.
The EU authorities say that Ukraine in this case violates the principles of non-discrimination and equal treatment. Maasikas believes the same about the bill of the Verkhovna Rada on amendments to the law on public procurement, which would create a basis for the modernization of the country's industry.
The EU Ambassador also emphasized that a number of projects financed by the European Investment Bank provide for a certain degree of localization. According to him, the approach demonstrated by the Ukrainian authorities will negatively affect the activity of international credit institutions within Ukraine.