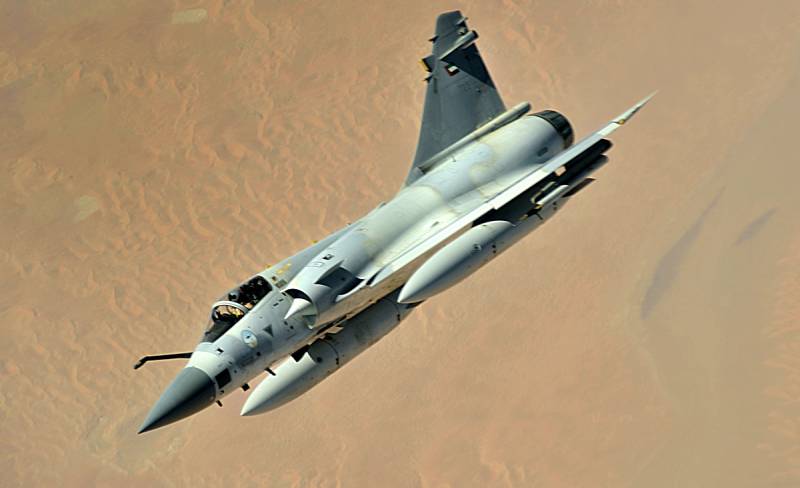 On the night of July 5, 2020, the al-Vatiya air base in Libya was hit by an air strike, the Turkish Anadolu agency writes.
It is noted that as a result of the attack on the airbase located 130 km from Tripoli, there were no casualties, but the air defense, radar and electronic warfare systems were damaged. According to the agency, the planes of the United Arab Emirates Air Force, which are based in neighboring Egypt, are behind the attack. At the same time, the Government of National Accord of Libya does not officially comment on this information and what happened.
The information that UAE aviation was involved in the attack was spread on social networks by the spokesman for the operation "Volcano of Wrath" of the PNS forces Abdulmalik al-Medeni. It was he who reported the details of the incident. According to him, in the raid on the Al-Vatiya airbase, the UAE Air Force Mirage 2000-9 aircraft took off, taking off from the Egyptian Sidi al-Barani airbase, 90 km from the border with Libya.
The Agency emphasized that Al-Vatiya was attacked for the first time after May 18, 2020, when units of the Libyan National Army Field Marshal Khalifa Haftar were expelled from it.
We remind you that before this information about the air strike at the specified air base
have spread
Arab media that cited high-ranking military LNA. They said that Al-Vatiya was to become the main base of the Turkish Armed Forces in Libya. There the Turks delivered various weapons and equipment, which were destroyed during the raid.
I must add that in early May of this year, web users turned
attention
that at the Sidi al-Barani airbase in Egypt, six multi-role fighters of the Mirage 2000-9 UAE Air Force were spotted. Then the assumption arose that these aircraft strike airstrikes in the interests of the LNA.