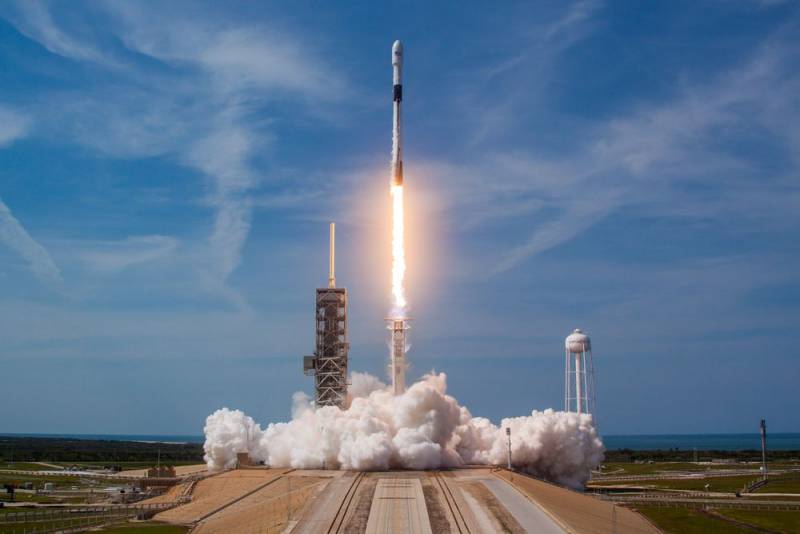 For the first six months of 2020, Americans were 2 times ahead of Russia in the number of space launches, writes the online publication Ars Technica from the United States.
The publication explains that over the specified time SpaceX carried out 11 launches, and the United Launch Alliance only 3 (14 launches in total). At the same time, Russia launched seven launch vehicles, while Europe and Japan generally did 2. each. Only the Chinese overtook the Americans. Beijing had 15 launches, of which 2 were unsuccessful.
SpaceX has already promised that in 2020 it will surpass its own record for the number of launches. In the second half of 2020, the company has planned 12 launches. Moreover, in 2018, SpaceX conducted 21 launches, and in 2019 carried out only 13.
Regarding the "half-year 2020 results," the publication forgot to clarify that in Russia at that time 7 launches were planned. In the second half of this year, Russia plans to implement another 24.
Back in April 2020, Ars Technica noticed that the SpaceX Falcon 9 launch vehicle, which uses Merlin power plants (rocket engines), outperformed the ULA Atlas V launch vehicle, where the Russian RD-180 is used . However, the publication did not pay attention to the fact that ULA launches are carried out for the purposes of US national security and have no relation to commerce.