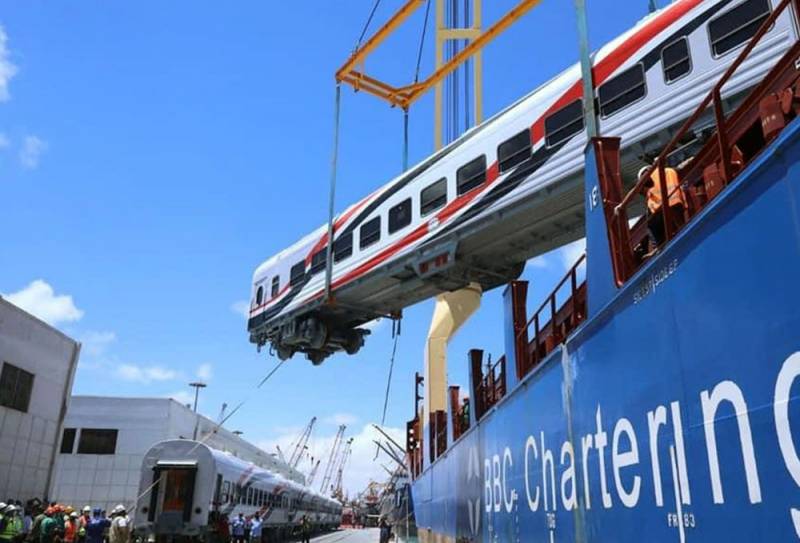 The Egyptian National Railways Administration said that on July 5, 2020, a ship arrived in the port of Alexandria with a second batch of comfortable railway cars from Russia, reports RT Arabic.
The first batch of 22 passenger cars made at the Tver Carriage Works arrived in Alexandria on June 25. From the port they were immediately sent to Cairo in preparation for commissioning. This, by the way, is the first delivery of Russian cars for 1345 mm gauge to non-CIS countries. Now it is expected to deliver 10 wagons, and by the end of 2020 several more lots will arrive in Egypt.
It should be noted that such a comfortable and modern railway products in Egypt have not yet been. In the hot African climate, wagons that are not equipped with air conditioning are still in operation.
We remind you that the Russian Transmashholding JSC and the Egyptian National Railways signed a contract at the end of September 2018 for the supply of 40 air-conditioned passenger rail cars for 1300 months in the amount of € 1,065 billion. The lifetime of the cars will be 40 years.
The project is financed by Russian and Hungarian banks. The carriage manufacturing company Dunakeszi Járműjavító from Hungary is also engaged in the production of wagons (90% has been owned by Transmashholding since June 2020).