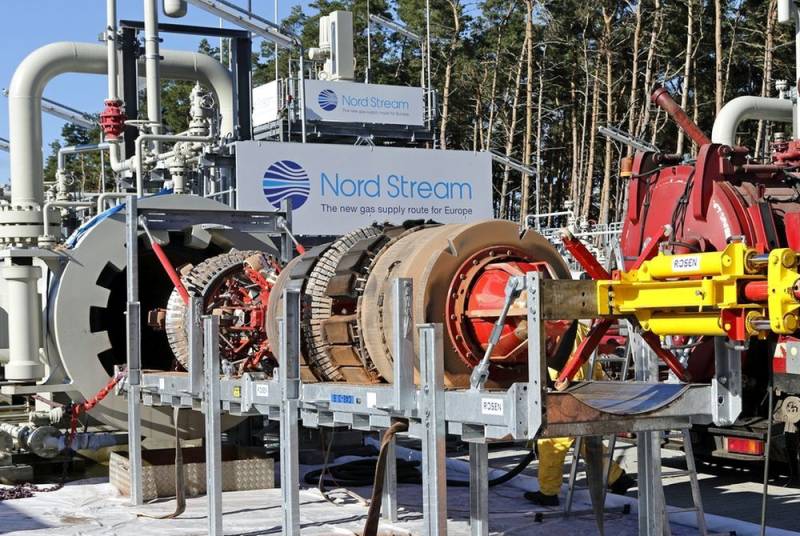 Over the Nord Stream 2 gas pipeline, "black clouds" hung. Russian Gazprom may not be able to withstand new US sanctions, trying to adapt to the updated EU rules, writes the Polish web portal Interia.
The portal recalls that since the end of December 2019, thanks to the efforts of the Americans, the implementation of the gas transportation project has been stopped. The pipe-laying vessels of Western companies stopped working when it remained to lay about 160 km of pipes at the bottom of the Baltic. Now the Russians are trying to finish building the gas pipeline on their own and promise to put it into operation at the end of 2020 or the beginning of 2021.
Interia noted that the US Congress is already considering bills that tighten sanctions against Nord Stream-2. The package of anti-Russian measures and restrictions may become more serious. This, without a doubt, will significantly affect the situation and affect the project.
Who knows if they will lead to the fact that the project will be stopped forever, and not just delayed. This issue will be resolved in the coming months.
- An energy market analyst Mateusz Kubiak told the portal.
But even if Moscow manages to complete the gas pipeline, it will have to face EU bureaucrats in order to put it into operation. After that, Gazprom will be forced to part with the monopoly on the use of the "pipe".
The expert is sure that if the implementation of Nord Stream-2 can be stopped in any way at one of the stages, this will seriously strengthen the position of Ukraine as an important transit country for Europe. After that, Ukrainians will be able to talk with Russians from completely different positions. And in Brussels they will stop looking askance at Kiev, because without Ukraine the transit of Russian gas to Europe will become very complicated.
In addition, stopping the implementation of Nord Stream-2 will not allow Germany to become Europe's main gas hub. Thus,
political
и
economic
Berlin's weight will not grow, and he will not be able to become an independent world-class player.