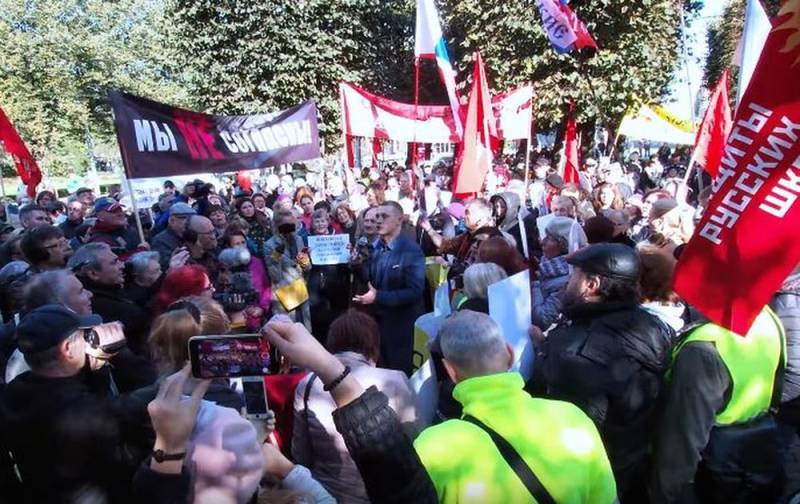 How great is Russia's influence in the Baltic countries, I decided to find out the American online edition of Russia Matters.
RM notes that for several decades there has been a mutual distrust between Lithuania, Latvia and Estonia on the one hand and Russia on the other. Over the past years, countries have made significant "progress" to reduce interdependence.
The Baltic countries fear a possible aggression from Russia, therefore they are actively participating in NATO. The Alliance regularly conducts military maneuvers in the Baltic and in the countries of the region. At the same time, Moscow does not like the activity of NATO at its western borders, therefore, it is strengthening its group in the Kaliningrad region and its other regions in this direction and is conducting joint military exercises with Belarus.
According to the publication, Russia is not interested in the direct territorial seizure of these countries, since it has a whole range of different means and tools that are much more effective than brute force.
The Russians are not going anywhere, they have already come
- emphasizes the publication.
A large number of people live in the Baltic states who consider themselves Russian. In Latvia, this is 35% of the country's population, in Estonia - 29%, and in Lithuania - about 6%. And Moscow sees all these people as its asset in matters of maintaining influence in these countries. Tallinn and Riga refused to recognize ethnic Russians as full-fledged citizens, which themselves complicated the situation. Russia also criticizes the Baltic countries for restricting the Russian language, which infringes on the rights of Russian-speaking residents.
Concerning
economics
then the Baltic countries are trying to diversify energy and trade, so as not to depend on Russia. In turn, Russia has reduced its cargo through the Baltic countries so as not to depend on them, redirecting cargo to its ports. At the same time, despite the fact that the total trade volume of the Baltic countries and Russia doubled over the period 2013-2019, Moscow continues to be the main energy supplier and an important trading partner for Vilnius, Riga and Tallinn.
The publication concludes that while there will be a similar multifactorial influence of Russia on the Baltic countries, the likelihood of military aggression will be low. Moscow just from the use of non-military methods can get much more benefits.