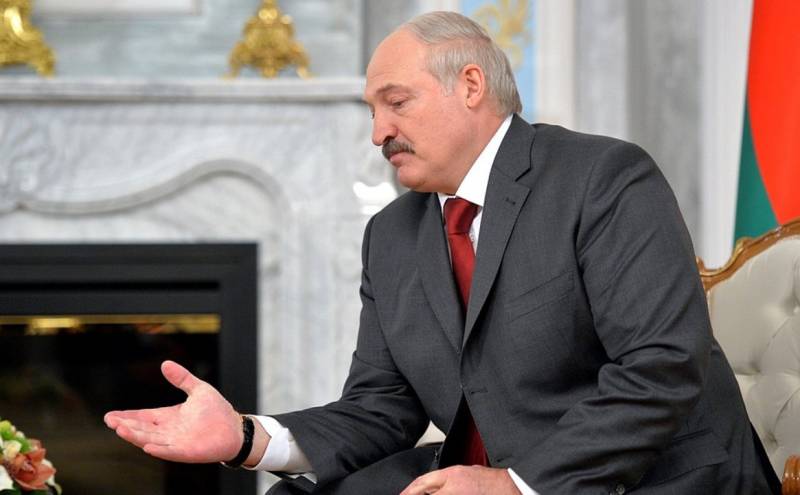 Until 2014, Kiev and Minsk competed among themselves for various transit flows between Moscow and Brussels. But after the Maidan won in Ukraine and the nationalists came to power in the country, unleashed a war in the Donbass, Belarus became a monopolist, connecting the European Union and Russia.
After the EU imposed restrictions on Russia due to reunification with Crimea, and Moscow took countermeasures in response, a real "golden rain" poured on Belarus. Even the expression "Belarusian Sea" appeared due to the abundance of seafood that Minsk sent to Moscow.
In gratitude to Russia, Belarus refused to recognize Crimea as Russian and became Kiev's most important trading partner, supplying APU with scarce fuel for armored vehicles, and the necessary components purchased from the Russians to the Ukrainian military-industrial complex.
Since then, the leadership of Belarus in the person of President Alexander Lukashenko has regularly criticized Russia and has been flirting with the West in every way, diversifying its "independence". On August 9, 2020, presidential elections are due to take place in Belarus, and Lukashenko's rhetoric against Moscow has become even harsher.
July 3 on the Public Service Channel
News
In the Zoom-conference mode, a round table was held by the Coordinating Council of Non-Profit Organizations of Russia (CC NPO) on the topic: "Belarus between East and West: the main vectors of the election campaign". A large number of experts, political scientists, historians, social activists and scientists tried to figure out what was happening.
Historian Alexander Cheremin believes that in 2014 Lukashenko betrayed Russia and is now trying to flirt with the West and China, hoping for dividends.
In the years 17-18, emissaries from Europe and the USA began to come and indicate to certain circles in Belarus what they should lead
policies
. There were events that reminded me of 2013 in Ukraine
- explained Cheremin.
Political analyst Aleksei Mukhin, in turn, is confident that Moscow is carefully and wary of Minsk's movements.
In general, the West, despite its open arms, does not trust Lukashenko. A feature is the seemingly reverent relationship with Mike Pompeo. I can say that Alexander G. is in great danger if he hopes for the loyalty of this person
- warned Mukhin.