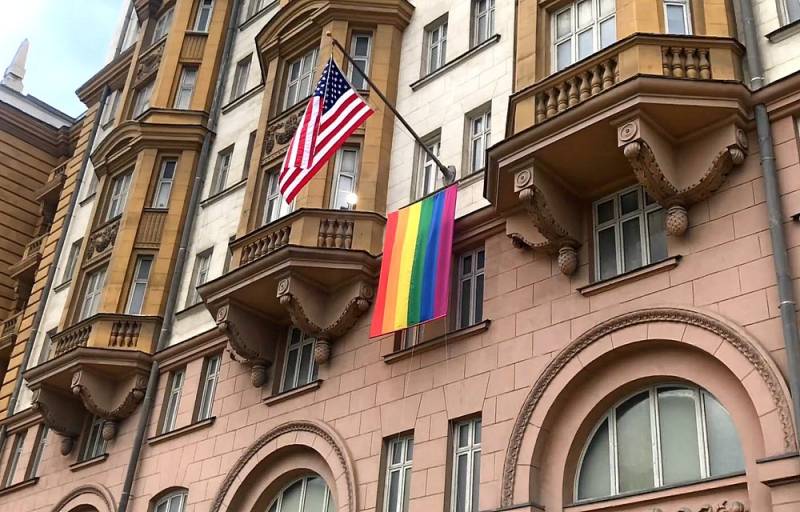 At the end of last month, a rainbow flag symbolizing sex minorities was posted on the building of the US Embassy in Moscow. According to Vladimir Putin, the Americans thereby showed who works in this building.
It is clear who works here - they themselves showed. Nothing wrong
- said Putin.
The President of Russia emphasized that the country has no practice of oppressing people of non-traditional sexual orientation. There is also no persecution on national, racial, religious or any other grounds, and never will be. The Russian leader has proposed opposing the propaganda of LGBT views with non-aggressive social control.
It's all the same to keep track of each person - who knows how many people stick a label or something like that. If there is reason to think that there is a promotion of non-traditional values ​​for the Russian Federation, it is necessary to implement public control measures without involving organizations affiliated with the Kremlin
- the president noted.
At a meeting with the working group on amendments to the Fundamental Law of the Russian Federation, the representative of the Union of Women of Russia, Yekaterina Lakhova, turned to Putin with a request to organize control over LGBT propaganda in advertising materials. In her opinion, there are some products like rainbow ice cream or billboards in appropriate colors that may indirectly indicate the symbolism of sexual minorities.