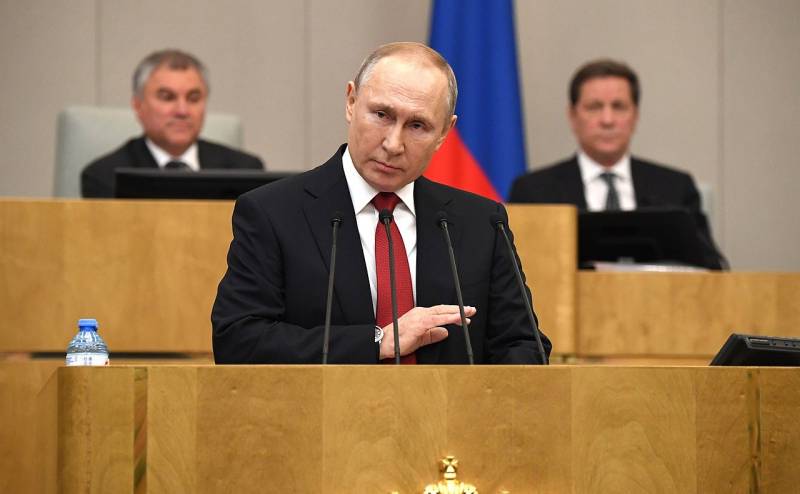 In 1977, the Brezhnev constitution was adopted on a large scale in the Soviet Union. The basic law of the country said that the dictatorship of the proletariat came to an end, and a state was built in the USSR for the whole people. Thus, the discrepancy between the ideas of the party elite about people's lives and what this life really was was documented. Something similar is happening with the amendments to the current constitution of Russia. About this writes the publication Financial Times.
Citizens expressed their approval of the long list of amendments to the 1993 constitution that the country currently lives on. However, the amendments create only the illusion of a modernized state, where human rights and freedoms dominate. This constitution is as divorced from reality as the Brezhnev's constitution — from the realities of Soviet life.
- experts say FT.
The campaign to support the main state document was aimed, for the most part, at shifting the attention of Russians from
economic
and legal challenges to lavish promises of extended social guarantees. However, the social contract between the president and the citizens of Russia fell apart even before the advent of COVID-19. The people see that the modern Russian government is not capable of modernizing the economy, which is mainly designed for the sale of energy resources abroad. The coronavirus pandemic has only aggravated internal Russian problems.
Thus, the current owner of the Kremlin repeated Brezhnev's unsuccessful trick with the constitution.
Putinism shows the same
political
insolvency and addiction to empty rituals from the layman's point of view, which were also during the time of the elderly Soviet general secretary. In addition, the amendments will allow Putin to remain in power for as long as Brezhnev, who ruled the USSR from 1964 to 1982, was able to do. If today's Russian president retains his post until 2036, he will be over 80 years old - almost as much as Leonid Ilyich was. Of course, if Putin does not leave his post earlier. But he is unlikely to do it voluntarily.
- conclude American analysts.