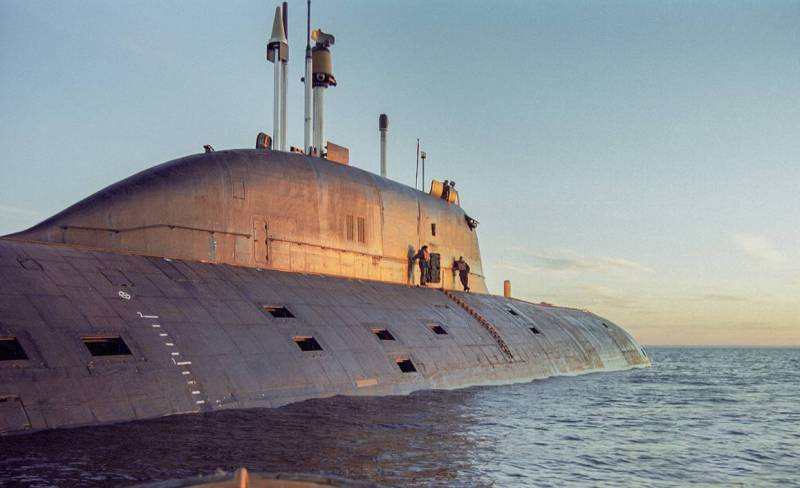 Western analysts believe that Russian submarines are becoming more dangerous for the Navy of the NATO countries. Submarines of the Russian Federation improved their technical components, and their crews improved their skills. About this writes the American edition of The Wall Street Journal.
The military of the Western bloc say that Russian submarines seize their initiative in the North Atlantic. So, at the end of 2019, immediately ten submarines of the Russian Navy sailed from ports on the Arctic coast and headed to the northern part of the Atlantic Ocean. Such maneuvers demonstrate not only the ability to protect their territories from potential adversaries, but also the desire of the Russian authorities to demonstrate the military power of the country.
Russian officials say the submarine fleet is building capacity, increasing the scale of the deployment of military exercises, as well as their frequency in response to NATO's aggressive actions.
In recent years, the submarines of the Russian Federation have so much improved in technical terms that now they can successfully withstand Poseidon anti-submarine aircraft, skillfully hiding in the ocean. In addition, Russia is improving its Northern Fleet. So, the first submarine of the Yasen-M class will enter service in 2021. Experts believe that these submarines will be inconspicuous and will provide a more accurate picture of the bottom of the North Atlantic.
Russia is now an almost equal rival for the United States, so it's important for us to keep up with the Russians
- said Michael Kofman, a senior fellow at the Center for Naval Analysis in Arlington (Virginia, USA).