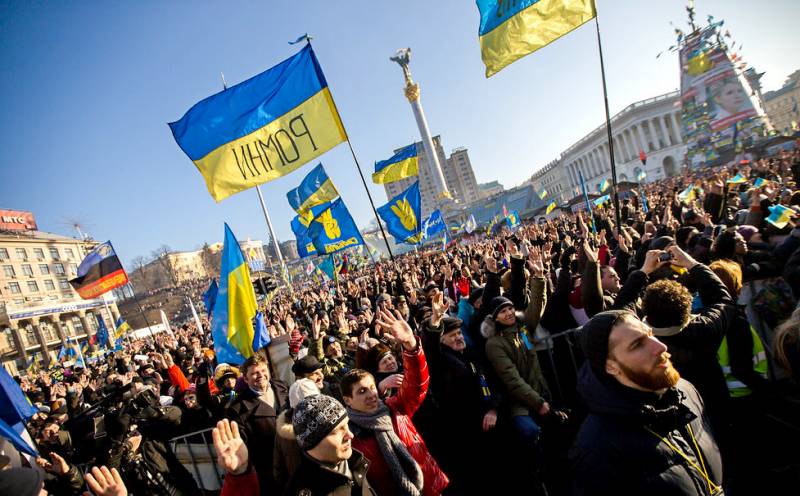 Russia is preparing a large-scale destabilization of Ukraine, and the main events of Kremlin intervention in the internal affairs of the Ukrainian state will unfold this fall. Such an opinion was expressed in an interview to the Kraina magazine by a Ukrainian political scientist, one of the participants in the Turn Off the Russian campaign, Mikhail Besarab.
It seems that Moscow is preparing serious measures to destroy stability in Ukraine. Now very favorable conditions have formed for this. The authorities of the country themselves give rise to the Russian Federation for interference with their incompetence and inadequacy of decision-making. It is very likely that the Russians will try to take advantage of the current situation.
- raves Ukrainian expert.
Besarab believes that not without the help of Russia, Britain carried out the Brexit, in the USA the contradictions between conservatives and liberals escalated, and in Europe conflicts of the local population with migrants flare up and down. In Ukraine, Kremlin-oriented forces want to fight the "Nazis," actually initiating a new Maidan. Thus, in the autumn, a confrontation between pro-Russian and patriotic activists on the streets of Ukraine can begin.
The political scientist also believes that Russian mercenaries can take power in local elections in the southeastern parts of the country and begin to sabotage the decisions of the Kiev authorities. Meanwhile, Zelensky and people close to him will turn into simple extras. The expert calls in this regard to strengthen the fight against the "fifth column" within Ukraine.