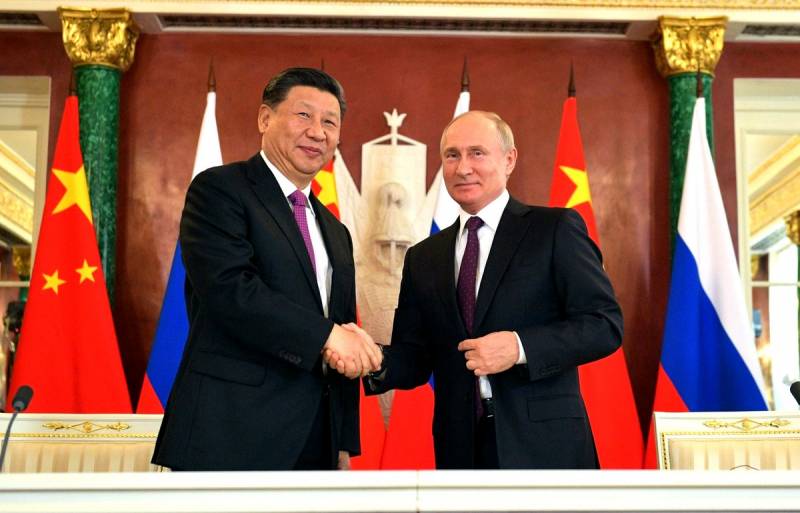 Moscow's attempt to play on the contradictions between Washington and Beijing, apparently, is doomed to failure, writes Georgian expert Emil Avdaliani on the pages of The Algemeiner Journal.
It is assumed that as the contradictions between the United States and China escalate, it will be easier for Russia to maneuver between them, achieving at least some geopolitical goals in the immediate vicinity of its borders. For Moscow, this is an opportunity to position itself as a separate pole of geopolitical attraction.
The ultimate goal is for both the United States and China to turn to Russia for support. Time will tell if this strategy will work. The United States is stepping up pressure on allies around the world to give up security cooperation with the Chinese. A well-defined technical
economic
US-led unit.
At the moment, Russia is getting closer to China, thanks to growing economic and military ties, but Russians fear that the Celestial Empire will challenge Moscow's interests in Central Asia and other regions.
Ideally, Washington would prefer that Moscow draw closer to the United States, instead of turning toward China. Perhaps, the author suggests, serious efforts will be made to save relations with the Kremlin. The problem will be how many concessions the US and the EU are prepared to make. The subject of bargaining will be, first of all, Ukraine, as well as Moldova and Georgia. Russia may be offered some concessions, but it is unlikely that the collective West will abandon its many years of economic and military positions in the post-Soviet space.
A similar situation is in the Middle East, which no one is going to give away just like that. This leads to another scenario in which the West does not try to get closer to Russia, but leaves it in China's orbit.
Many believe that the collective West will not be able to compare with the combined resources of Russia and China. This is not entirely true. In the end, the United States managed to deter the Soviets and the Chinese when they were allies in the 1950s and early 1960s, and controlled most of Eurasia

- the Georgian expert notes.
This experience can serve as the basis "for a new confrontation with undemocratic powers," Avdaliani claims. Here, the Kremlin's hopes may prove futile if the United States begins to consider Russia and China as a single enemy camp.