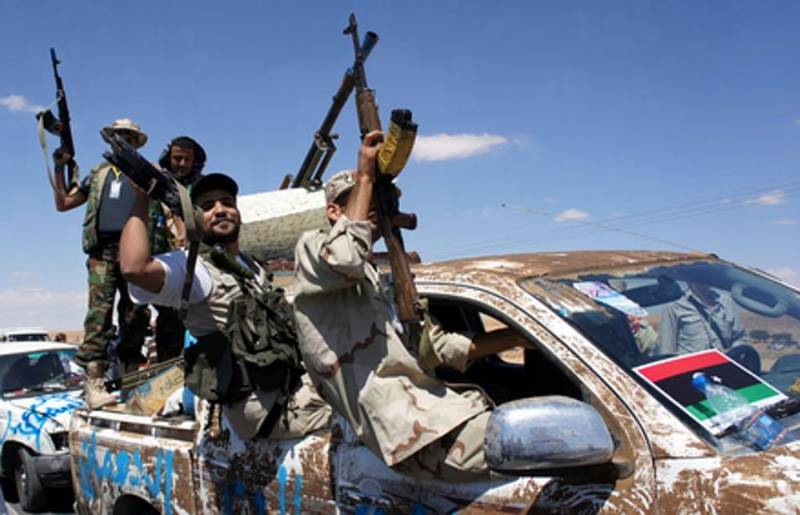 France, which helped Field Marshal Khalifa Haftar's ascent in Libya, found himself in a difficult position after his recent defeat and does not know how to retreat. This was reported by the French online analytical publication Slon, citing the findings of international expert Borzu Daragahi, professor of technical sciences and international security.
The overthrow of Muammar Gaddafi in 2011 divided Libya. Since 2014, the second civil war has been going on in the country. At the same time, repeated negotiations to stop the bloodshed did not lead to the expected result.
For all these years, Paris has fought terrorism and therefore supported Haftar, who opposed the Islamists from the Government of National Accord, entrenched in Tripoli. Marshal wants to unite Libya under his control. At the same time, France was interested in "the elimination of some extremist groups" and made a significant contribution to strengthening the combat effectiveness of the Libyan National Army, at the same time providing diplomatic cover for Benghazi.
Now Paris has found itself in a delicate situation, without having received the desired dividends. Western Libya is still in the hands of the PNS, supported by Turkey, and Haftar's offensive in Tripoli has choked and the LNA units have retreated to Sirt.
The French have supported Haftar for so many years that they don't know how to retreat. Instead of admitting their mistakes, it's easier for them to say that Turkey is to blame
- considers Daragahi.
Recently Paris and Ankara
exchanged
threats. This happened after Turkish warships
brought
its strike systems on the French frigate off the coast of Libya. At the same time, French President Emmanuel Macron denies the support of LNA Haftara, emphasizing that he stands for
political
conflict resolution. In turn, the Turkish authorities are not embarrassed by their help from Tripoli, since the PNS is officially recognized by the UN.
In addition, the Libyan National Oil Corporation reported that mercenaries of the Russian private military contractor Wagner captured the Sharara field. However, when Macron spoke to Russian President Vladimir Putin over the telephone, he did not criticize Moscow. The French president only conveyed Putin's words that Russia cannot be held responsible for the actions of a private company that has nothing to do with state policy.