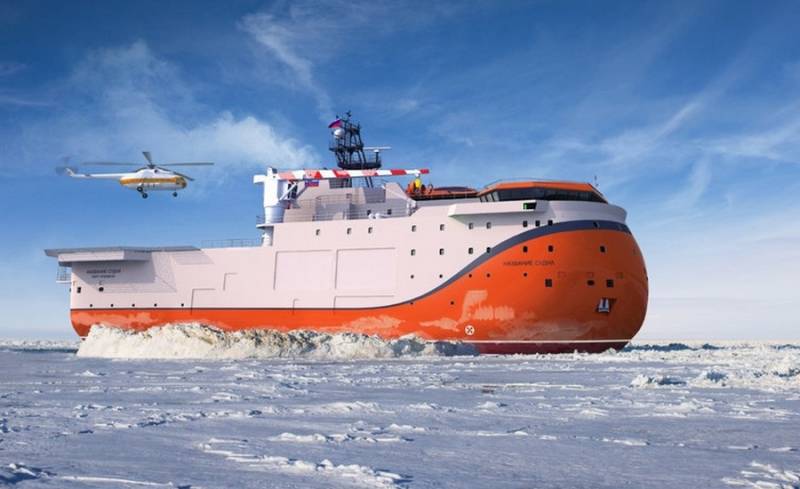 Last week, a unique ice-resistant platform for gas production in the Arctic was laid in Astrakhan. At the same time, the construction of the North Pole ice-resistant self-propelled platform, intended for scientific research and having no analogues in the world, continues at the Admiralty Shipyards.
It is worth noting that the construction of such platforms is comparable in complexity with space projects. At the same time, both complexes will consist solely of components and materials produced in Russia.
Previously, the platforms called Prirazlomnaya, Orlan, Berkut and others were also called domestic. However, this is not quite true. In the manufacture of the first part of the Norwegian platform Hutton was used. In others, it was not without components from South Korea or Japan. This was done to reduce construction time, but anti-Russian sanctions changed everything.
As for the scientific ice-resistant platform "North Pole" - this is a completely unique project. In fact, the latter is nothing more than a self-propelled polar station with the functionality of a research center. No one has ever built this before.
The ice-resistant platform received a non-standard rounded body shape, which minimizes the impact of ice. Heavy helicopters like the Mi-8 AMT will be able to board the ship. The complex is able to drift in the Arctic waters for two years without calling at the port, while the crew will be provided with comfortable working and living conditions.
According to the plans, the North Pole should be ready by 2022. In turn, the Astrakhan platform will be completed by 2024.