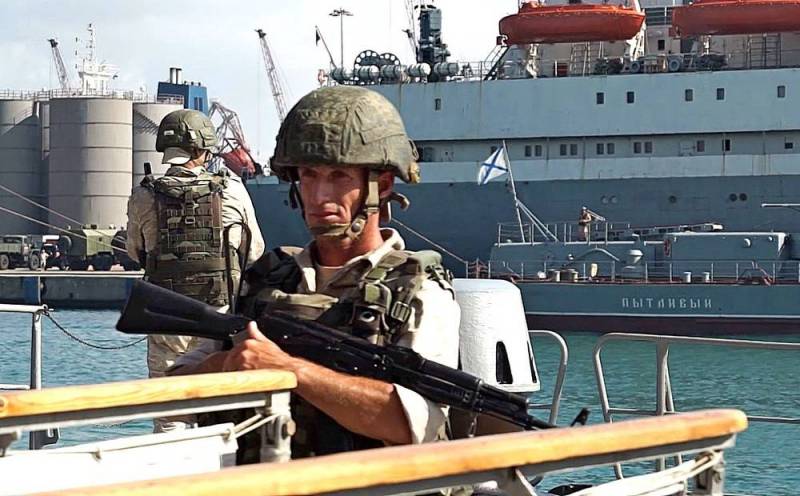 Russia seeks greater freedom of action in the Mediterranean region and strengthens its military presence to achieve this goal, the team of authors writes on the website of the RAND analytical institute. To solve the "Russian" problem, the United States and NATO could develop a reliable strategy aimed at strengthening the presence of the Alliance's aviation and fleet in the region.
Since Egypt ordered Soviet troops to leave the country in 1972, Moscow lacked a large military base in the Mediterranean Sea. But the situation is changing. Strengthening its position in the region, Russia believes that in this way it will be able to achieve great success in matters of projecting power while reducing the influence of the United States and NATO.
In 2015, Russian aviation saved Syria from a growing rebellion that threatened to overthrow the regime of President Bashar al-Assad. Now Damascus is providing a counter service

- noted in the text of the article.
In 2017, Russia announced the creation of a "permanent group" in the port of Tartus and the nearby Hmeimim air base. Previously, the Russians used only a modest naval logistics complex, but Moscow will spend $ 49 million on expanding its military infrastructure under a new 500-year lease.
This will provide Russian warships with material support for much longer-range operations in the Mediterranean. The Russian Federation also deployed dozens of combat aircraft in Khmeimim and installed its S-400 air defense systems there.
Ambition is not limited to Syrian shores. Allegedly, in the eastern part of Libya, Moscow also hopes to get benefits, linking its hopes with local commander Khalifa Haftar or other influential figures. The African Command of the US Armed Forces (AFRICOM) has already warned that if Russia provides a "permanent presence" and deploy long-range missiles, this will be a "turning point for Europe."
As a countermeasure to the Kremlin, the authors propose an expansion of US and NATO activities that could reassure the unnamed allies of the West in this part of the world. The paper says that the United States naval presence in the Mediterranean, for example, is possible according to the scheme when warships would spend more time in this area at the moment when they were sent to or returned from the Middle East.
At the same time, America refuses to participate in large-scale protracted conflicts in the territories of Libya and Syria.
The intervention would only fetter the US military, who must confront the rising China, [...] and the power of the United States would be at the end of almost endless conflicts devoid of a strategic goal

- approved in the article.