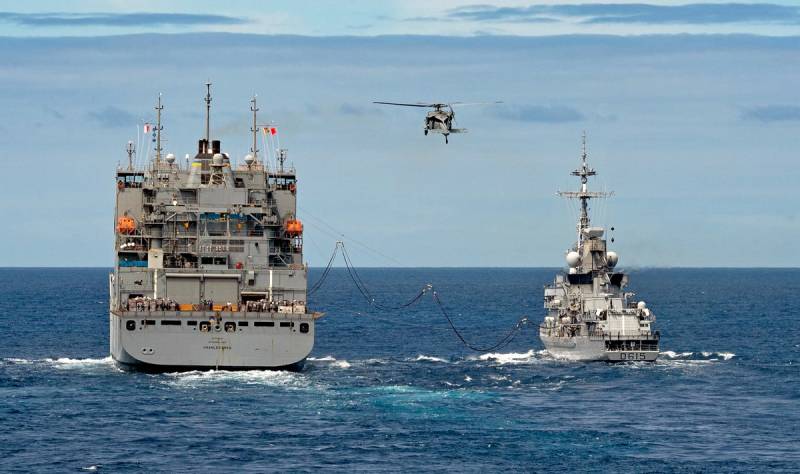 Paris notified the North Atlantic Alliance of the suspension of the participation of French ships in a naval mission in the Mediterranean after an unpleasant incident with the Turkish Navy in the region. This was a response to the results of the investigation of the incident inside NATO, which did not confirm the claims of the French authorities to the Turks. Thus, France boycotted the NATO mission off the coast of Libya. This was reported by Reuters.
On June 29, Macron accused Erdogan of Turkey's criminal interference in Libyan affairs, as well as "exporting jihad followers" ​​to Libya. In recent weeks, the confrontation between NATO partners has become particularly threatening due to the increasing activity of Turkish warships near the North African coast - the Turks are trying to start drilling operations in Cyprus
economic
zone.
On June 17, the French law enforcement agency reported Turkey's aggressive actions against a military vessel of the Fifth Republic. Official Ankara rejected all charges. Paris called on NATO to stop hiding its head in the sand and begin to solve the "Turkish problem." The next day, Secretary General of the Alliance Jens Stoltenberg ordered to investigate the marine incident.
In the Libyan armed conflict, Turkey acts on the side of the PNS, led by Faiz Saraj. He is opposed by the LNA troops led by Marshal Khalifa Haftar. France declares its neutrality in this confrontation, but the "Haftarovtsev" enjoy the tacit support of Paris.