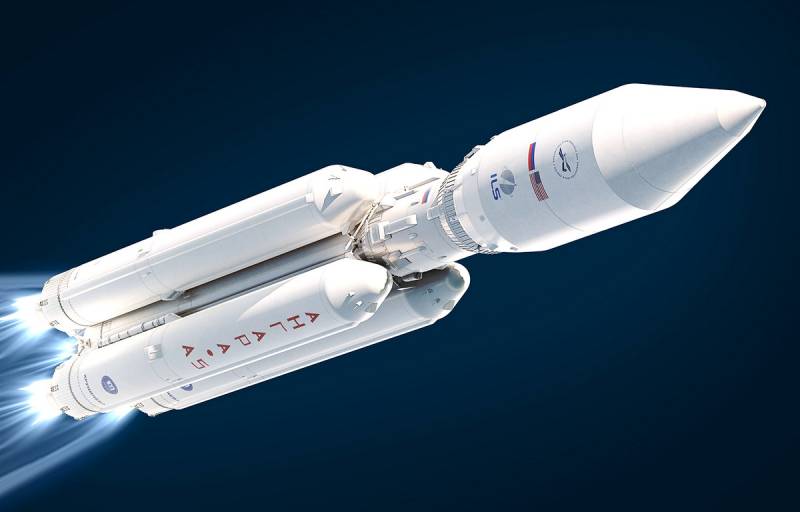 Roskosmos announced its intention to create modifications of Angara rockets for launches from the new Vostochny spaceport. This family includes carriers of different classes and has been developed since 1995. To date, light and heavy class rockets made only one flight, which took place in 2014.
It is worth noting that the Angara family differs from the rockets previously used in Russia in high environmental friendliness. The carrier uses a kerosene-oxygen mixture as fuel. The heavy version of the device is capable of bringing payloads of up to 38 tons to the DOE. At the same time, the payload of these LVs depends on the number of universal oxygen-kerosene rocket modules that are installed on the first stage.
The state corporation said that on June 30, amendments were made to the state contract for the Amur ROC. The latter was supplemented by work on the modernization and further development of the Angara family.
First of all, we are talking about the version of the Angara-A5M heavy rocket, which is supposed to make its first flight in 2024. Roscosmos plans to implement a number of design improvements that will reduce the mass of the carrier, as well as upgrade its power plants and control system.
In addition, the state-owned corporation is considering the option of developing the Angara-A5V version, which will receive increased payload, the third oxygen-hydrogen stage and possibly even become reusable, which will significantly increase its competitiveness in the launch services market.