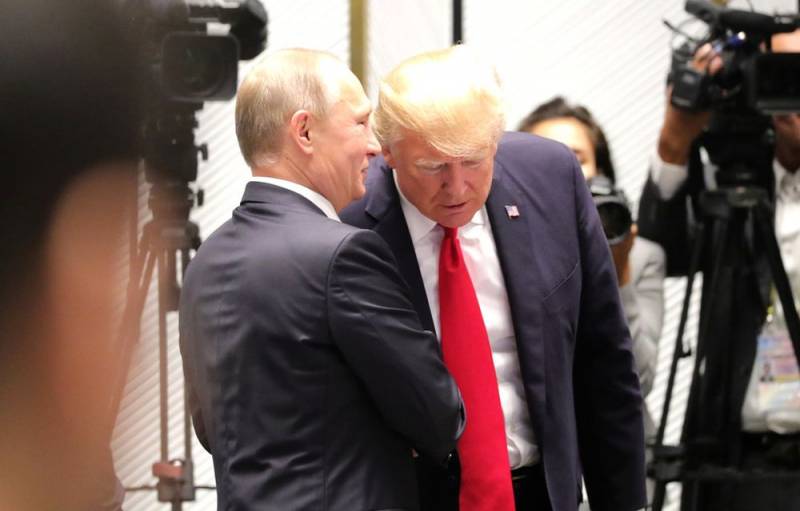 Talks by Russian President Vladimir Putin and his American counterpart Donald Trump over the phone sometimes resemble "a conversation between two men in a steam room," writes the British newspaper Daily Mail.
The publication notes, citing its sources, that Putin "just beats" Trump in personal communication with his authority. Talking with Putin, the owner of the White House is emphatically polite and "climbs out to get the approval of an authoritarian leader." For example, in a conversation with the Kremlin's boss, Trump often called his predecessors "moronic."
At the same time, during telephone conversations with Trump leaders of other countries, he constantly praises his personal wealth and success, often rude, humiliating and intimidating interlocutors.
So, he called the former British Prime Minister Theresa May "weak" and "spineless," and German Chancellor Angela Merkel "stupid," and accused her of being "controlled by the Russians." In Berlin, only a small group of officials is acquainted with these conversations, which keeps the contents of the conversations secret from the public.
The newspaper clarifies that the above is only a small part of Trump's telephone conversations with the leaders of Australia, Turkey, Canada and the European Union during his presidency. Many officials who familiarized themselves with the content of these conversations called the words of the US president "vile," because the owner of the White House often allows himself mocking comments during the conversation.
Daily Mail sources criticized Trump. According to them, while Trump is seeking Putin's favor by touting himself as a "tough guy" and businessman, the Kremlin is destabilizing the West.