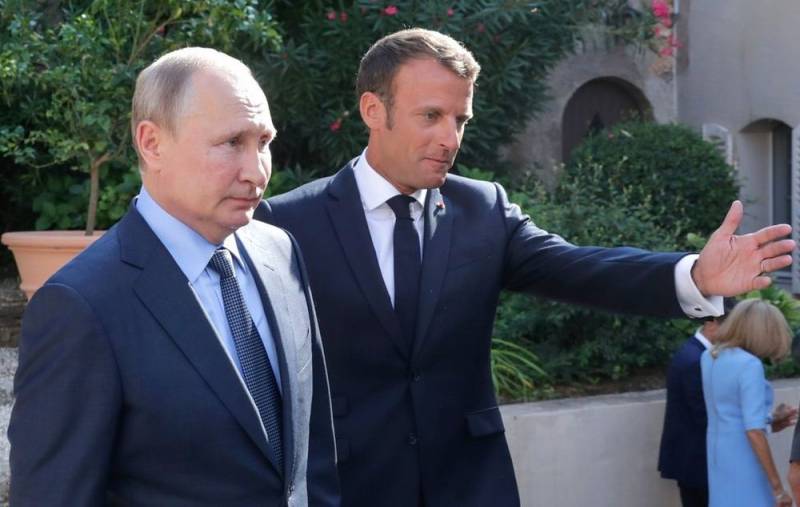 On June 26, 2020, French President Emmanuel Macron and his Russian counterpart Vladimir Putin spoke via video link. In August, Macron is going to visit Moscow to hold a personal meeting with Putin, writes the oldest French newspaper Le Figaro.
The publication notes that at the end of summer and autumn 2020, a window of opportunities will open to improve relations between the European Union and Russia. At this time, the United States will be paralyzed by the election of the head of state and will not be able to interfere with the communication of Russians and Europeans. At the same time, the Russian leadership is aware that it makes no sense to wait for the results of elections in the United States.
If Joe Biden wins, Washington will again begin to harass Moscow with human rights. If Trump wins, then it still will not lead to anything good, since during his first presidential term, Russian-American relations became the most unstable in history.
Under Stalin or Brezhnev, Washington did not impose such sanctions against Moscow
- explains the publication.
At the same time, Moscow is well aware that the alternative alliance with Beijing has no future, continues Le Figaro. The solidarity of Russia and China on the front of Western intervention in their affairs, of course, will remain in force, but this is an unequal alliance.
China looks at Russia as a good supplier of raw materials, and not as an equal great power, and Moscow is extremely difficult to put up with this role. In addition, since the time of Peter the Great, Russia is afraid of the Sinization of its Siberia.
So the creation of the Paris-Berlin-Moscow axis gives Russia the opportunity to occupy a worthy position in the world, the media said.