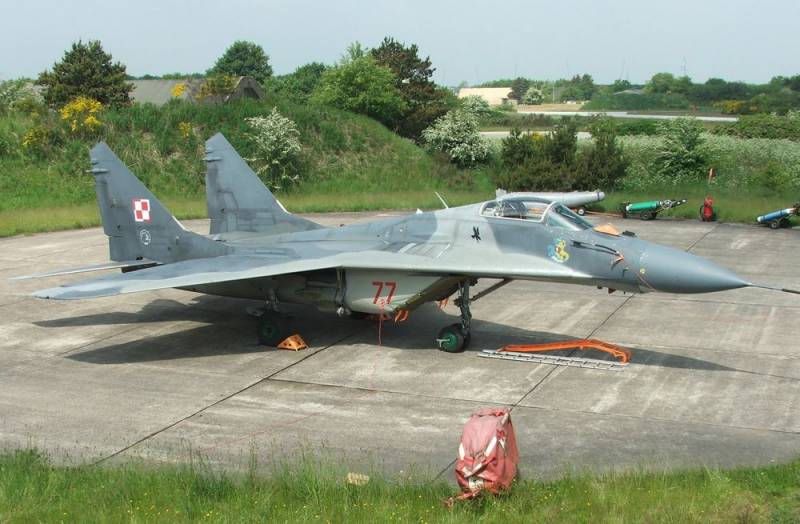 Due to the deterioration of relations between Warsaw and Moscow, Polish air force pilots were in danger, writes the Polish online edition of Onet.
Journalists of the publication conducted their investigation, which was dedicated to the causes of the crash of the MiG-29 fighter in the summer of 2018, in which the captain Krzysztof Sobansky, who was flying the plane, was killed. It is noted that during the training flight over the Warmian-Masurian Voivodeship, a malfunction occurred in the fighter, and when the pilot ejected, the parachute did not open.
The publication drew attention to the fact that all Polish MiG-29 and Su-22, which have been near Warsaw since Soviet times, are equipped with the same ejection seats. Journalists claim that over the past 7 years, about 100 Polish pilots flew airplanes in which dangerous seats were installed.
Almost all of them had a situation in which they planned to bail out
- confident in the publication.
The investigation emphasizes that the danger of these seats arose due to the irresponsibility of Warsaw, and not because they are Soviet. Journalists found out that in 2011 the factory in Bydgoszcz, without consulting the manufacturer in the Russian Federation, independently "modernized" the K-36 ejection seats installed in the MiG-29 and Su-22 of the Polish Air Force.
At the origins of artisanal modifications lay the deteriorating relations with Russia over the years. Relations between Polish military factories and manufacturers of Russian fighters became weaker, until, at last, they completely died out. Polish factories were doomed to repair post-Soviet cars without original instructions
- explains the publication.
The reason why the parachute did not open was established. It turned out that the Polish "experts" performed (manufactured) one important structural element from improper material. It turned out to be much stronger than what was prescribed. The Poles thought that the stronger, the better, but not in this case. The material turned out to be so strong that it did not allow the product to break when the microcharge exploded. Accordingly, the parachute could not open.