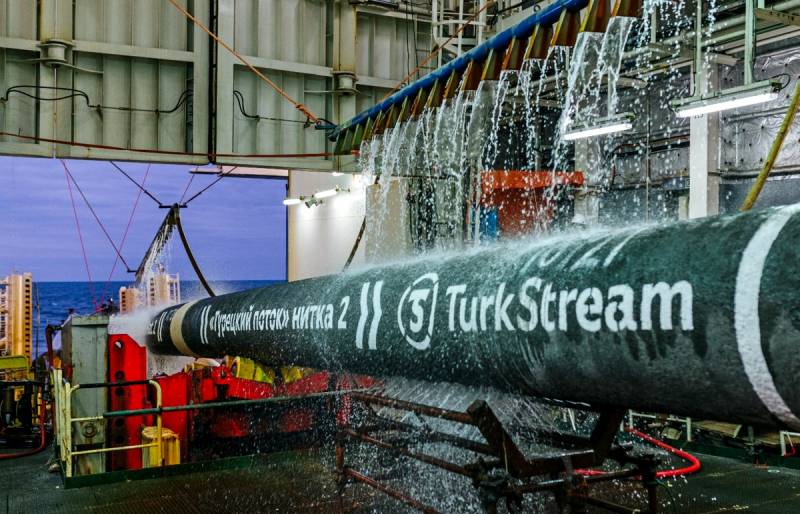 Hungarian Foreign Minister Peter Siyyarto noted his country's interest in receiving gas from Russia via the Turkish Stream. The Hungarian gas transmission system operator FGSZ announced on its resource that it had made a decision to implement a financial project for the construction of a pipeline between Hungary and Serbia - fuel will be supplied through the Turkish Stream. It is reported by the Turkish publication Sabah.
To receive fuel through a pipeline, it will be extended from the territory of Serbia. The gas flow is planned to be commissioned before October 1 of next year, it will provide annual deliveries of about 6 billion cubic meters of "blue fuel".
Siyyarto previously announced the start of negotiations with the Russian authorities on the supply of 4,2 billion cubic meters of gas. The head of the Hungarian Foreign Ministry emphasized that the official Budapest is interested in buying gas from the Russian Federation via the Turkish Stream through Bulgaria and Turkey.
The ambassador of the Russian Federation to the capital of Hungary in February 2020 announced that fuel supplies through the Turkish Stream to Hungary could begin at the end of the next or at the beginning of 2022.
"Turkish Stream" consists of two threads, each of them has a capacity of about 16 billion cubic meters. The first line of fuel is supplied to Turkish consumers, the second - to residents of the south and southeast of Europe.