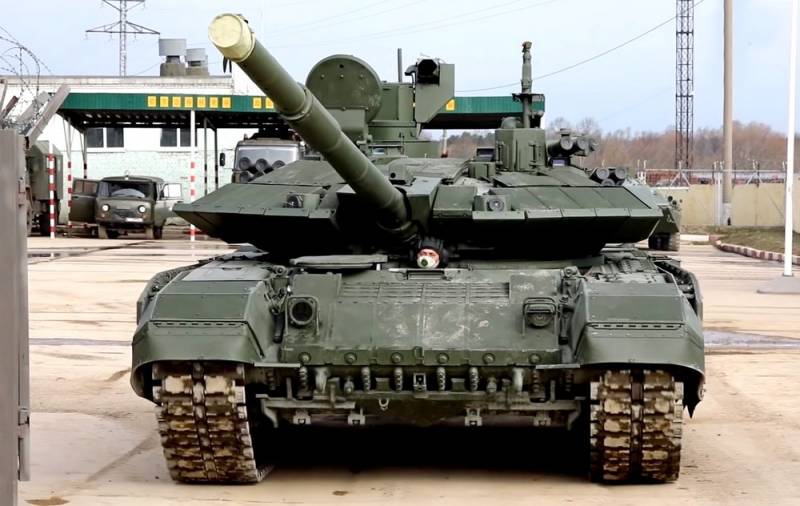 In China, the main "highlight" of the Victory Day parade in Moscow on June 24 was the Russian T-90M tank, which could make up worthy competition to the Armata. It is the T-90M that meets the requirements of the Russian army and can replace the aging military
machinery
. The T-14 Armata is too expensive, and it is still difficult to judge its combat capabilities - there is no experience of operating the tank in real conditions. So say the experts of the Chinese edition of Huanqiu Shibao.
T-90M significantly upgraded in comparison with the usual T-90. The Chinese experts were especially impressed by the Arena active defense complex, which was able to protect the combat vehicle from guided missiles and anti-tank grenades, as well as an 1130 hp engine. The 2A82-1M 125 mm caliber gun was taken from the T-14.
The Huanqiu Shibao also praised the advanced T-80BVM tank, which is perfect for combat missions in the Arctic region, as it is equipped with a gas turbine plant capable of starting at minus 50 degrees.
Earlier, experts from Russia expressed the view that the modernized T-90M will become a kind of temporary replacement for the T-14, since the delivery dates of tanks on the Armata platform are disrupted and postponed indefinitely. Not the least role is played by the cost of the latest combat vehicle, which reaches 500 million rubles. For this amount, you can purchase as many as three T-90M tanks.