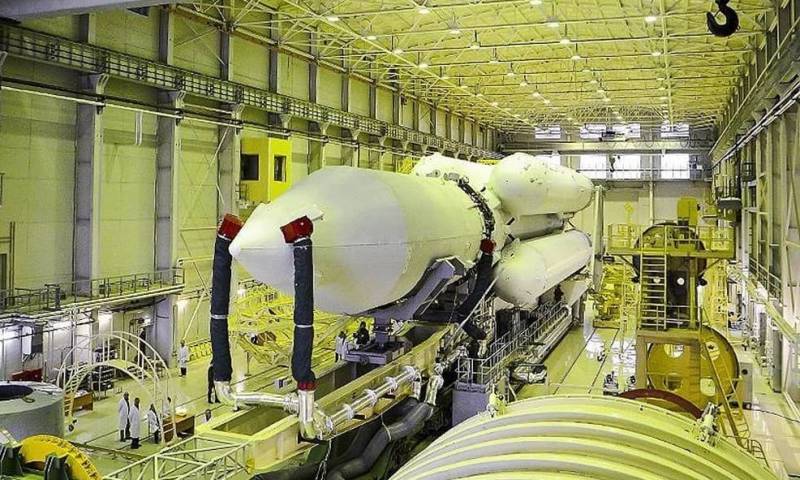 The cost of creating a heavy Angara-A5 rocket was almost three times higher than the Proton-M LV, which in the end it would have to replace. So, according to the report of the Khrunichev Center last year, to which the agency refers in its message
RIA News
, production of the aforementioned media costs 7 billion rubles.
Recall that the Khrunichev Center is today considered the most "problematic" enterprise of Roscosmos, and the development of the Angara rocket family is one of the most disastrous. Work on these media has been ongoing for over 15 years. At the same time, the rocket in light and heavy versions was launched only once, in 2014.
Regarding the high cost of launching the rocket, the General Designer for the launch vehicle Alexander Medvedev announced in the summer of 2019 that the price of the heavy Angara and Proton-M would ultimately be equal, as the latter would rise in price by more than 2,5 times due to reduced production . However, the functionary then did not explain how this would make the new missile more competitive.
However, steps are already being taken to reduce the cost of Angara production. The notes to the aforementioned financial statements of the Khrunichev Center for 2019 indicate that Roscosmos, together with the company, is implementing a set of measures as part of the consolidation of the "internal reserve". The latter will reduce the cost of a new heavy rocket to 4 billion rubles. In particular, the state corporation plans to create closed-loop production at the facilities of PO Polet (Omsk).