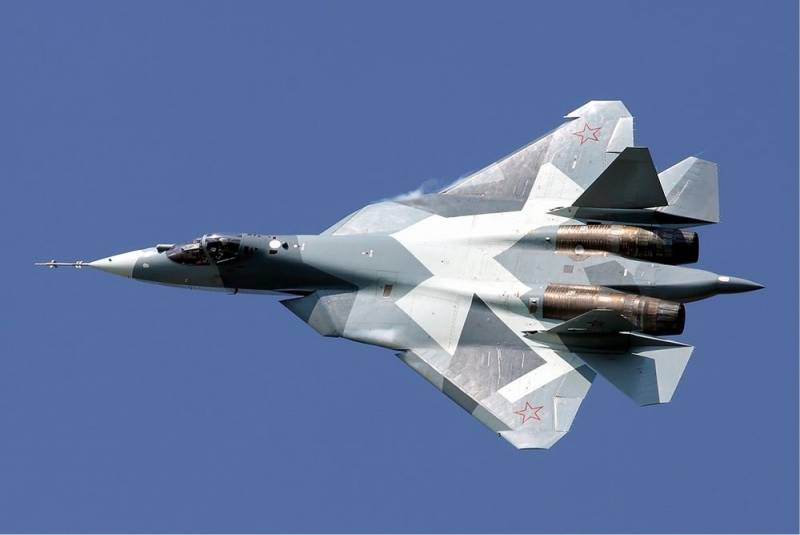 Humanity is on the verge of network-centric wars. This is well understood in the Ministry of Defense of Russia. Therefore, it is not surprising that the newest Russian multifunctional fifth-generation fighter Su-57 began to control the multi-purpose super-maneuverable fighter Su-35 generation 4 ++.
It became known that Russia carried out an experiment (test) on the use of a "flock" of Su-35 under the control of the Su-57, which served as a command and staff aircraft. This was informed
TASS
several sources from the Russian military-industrial complex.
One of the sources emphasized that the experiment was carried out in real combat conditions. Another source confirmed the fact and nature of the tests. In addition, he explained that the exchange of information between aircraft is carried out in real time. He added that the information management system (IMS) of each fighter automatically processes the data of both its own sensors and the sensors of other aircraft of the "flock".
At the same time, both sources noted that work in the specified "pack" significantly increases the effectiveness of combat missions. Moreover, both sources did not name the date and place of the tests.
Note that network-centric warfare (military operations or operations) is a doctrine (concept), in which opportunities are enhanced by achieving infocommunication superiority, by combining forces and means into a single network.
We remind you that a new IUS-35 is installed on the Su-35S. So there is a high probability that it is installed on the Su-57. Before that, in May 2020, the Su-57 was tested in unmanned mode. One of the flying laboratories based on the Su-57 was used as an "experimental". At the same time, Deputy Prime Minister of the Russian Government Yuri Borisov told the media that the first batch (installation) of the Su-57 should enter the troops by the end of 2020. This is a contract of the Ministry of Defense for the supply of 76 Su-57 units, the first batch of which was previously promised to be transferred to the customer in December 2019.