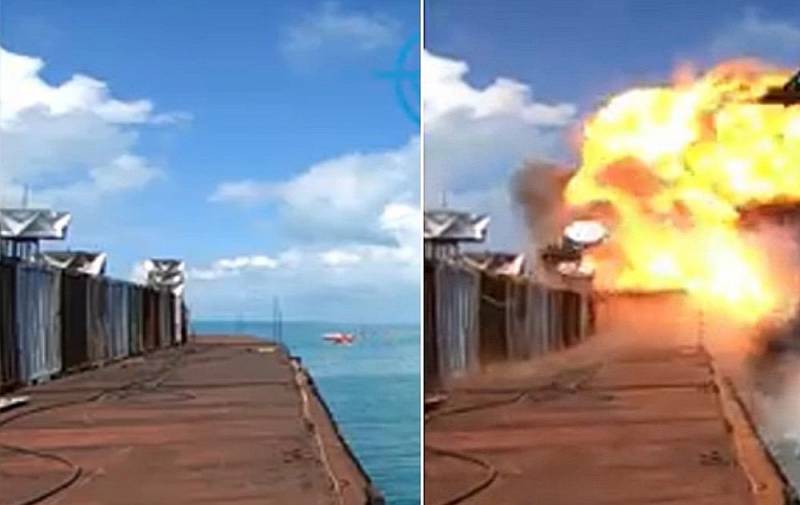 Ukrainian GKKB "Luch" has published spectacular shots of hitting the target of its anti-ship missile R-360 with a standard warhead.
It should be noted that the video shows the tests that took place on June 17, 2020 at the Alibey AFU training ground in the Odessa region. Then two missiles were fired at two target ships, which were located at a distance of 80 km from the coast.
But the new video is much more detailed than what
was demonstrated
before. It step by step, from different angles, shows all stages of firing, as well as the moment of hitting the target.
The demonstrated P-360 has the following performance characteristics. Its warhead weighs 150 kg. Flight range is 300 km. Rocket speed up to 850 km / h. At the final stage of the flight, it flies 3-10 meters above the surface of the water. Designed for the destruction of ships with a displacement of up to 5 thousand tons. It was created on the basis of the Soviet X-35 missile.
We remind you that these ammunition should be equipped with ground mobile (coast-based) anti-ship missile systems RK-360MTs "Neptune". It is stated that GKKB "Luch" is already working on the creation of similar sea-and air-based SCRC.
And at the same time, in Ukraine they started
reason
whether Russia will be able to repel a massive attack with these missiles.