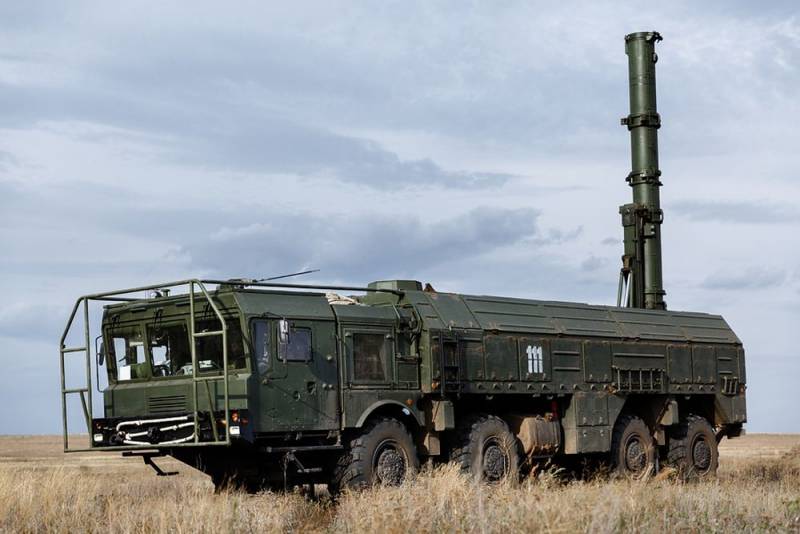 Washington does not stop trying to lure Beijing into a new agreement on intermediate- and shorter-range missiles. Therefore, it is not surprising that the United States warned China about the danger of Russian 9M729 missiles (NATO classification SSC-8).
U.S. Presidential Envoy for Arms Control Marshall Billingsley said during an online press conference that Beijing should definitely take part in the next strategic stability talks to be held in Vienna (Austria) in July-August 2020.
China should speak with Russia, which destroyed the INF Treaty and deployed 9M729 medium-range missile battalions
- said Billingsley.
He emphasized that the aforementioned missiles pose a serious threat. At the same time, he clarified that 9M729 cannot reach the territory of the United States, but Beijing just needs to join the negotiations that Moscow and Washington are conducting. Then the Chinese will be able to ask the Russians some interesting questions.
Where are they deployed? Who are they targeting?
Billingsley explained.
After that, he called on China not to ignore what was happening and become a participant in the Vienna talks in order to receive answers from Russia to these and other questions.
Note that negotiations between Russia and the United States began on June 22, 2020. Moreover, Billingsley was already seen in provocative activities. He published a staged snapshot of bilateral consultations that showed the flags of three states (Russia, the USA and China).
We remind you that on February 2, 2019, Washington announced the withdrawal from the bilateral INF Treaty with Moscow, which was concluded by the USA and the USSR in 1987. The Americans accused Russia of violating the terms of the agreement, which banned missiles with a range of 500 to 5500 km. In their opinion, the 9M729 missile range exceeds 500 km. At the same time, the United States did not hide the fact that they wanted China to join this agreement. After all, the missile arsenal of the Chinese began to greatly disturb the Americans. However, Beijing remained indifferent. As a result, on August 2, 2019, the INF Treaty officially ceased to exist.