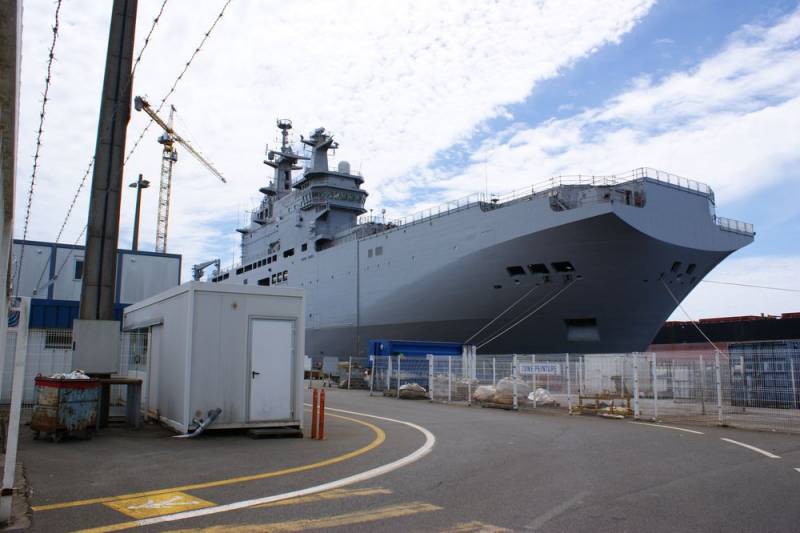 The construction of Russian analogues of the Mistral universal landing helicopter assault ship failed. Scheduled for June 29, 2020, laying in Kerch at the Zaliv enterprise transferred a pair of such ships, and the new date is unknown.
Bookmarks will not be on June 29th. She is transferred. The exact date has not been set, it is still floating. The plant is ready for laying
- reported
TASS
source in the Russian shipbuilding industry.
Before that, in March 2020, from the Zaliv shipyard, they informed the public that the modernization of production facilities was completed at the enterprise. New welding, turning and other equipment was installed, which will help to increase the efficiency of production processes by three times.
In May 2020, it became known that the Russian Ministry of Defense signed a contract for the construction of the two UDKVs for a total of about 100 billion rubles. Then it was promised that the laying of the ships would happen "in the coming weeks."
It should be added that the Russian shipbuilding project was called "Surf". New ships should receive the names "Sevastopol" and "Vladivostok." Each displacement can be about 25 thousand tons. The dimensions of the ships will be 230 m in length and 40 in width. They will be able to take on board 900 marines, carry 75 units
equipment
and 6 landing boats, and also carry about 20 helicopters.