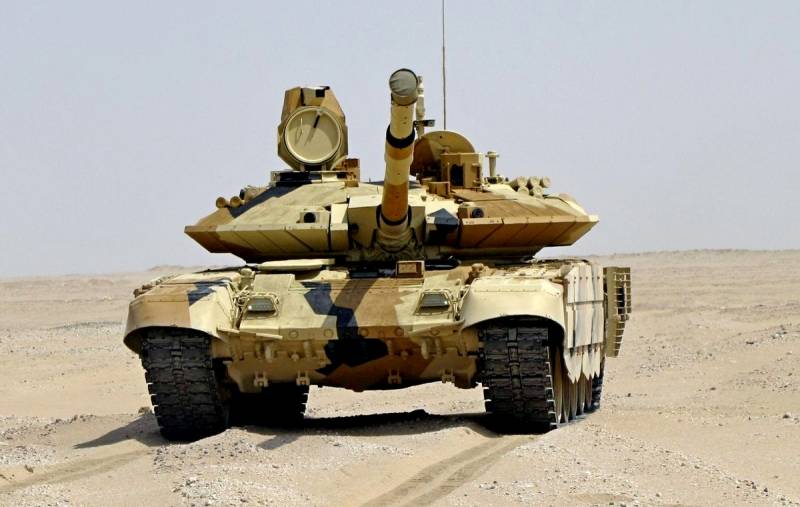 Moscow and Cairo signed a contract for the supply of 400-500 T-90MS tanks for the Egyptian army. The contract provides for the transfer
of technologies
and the organization of joint production of military vehicles in Egypt. This was announced on June 26, 2020 on Facebook by the Minister of Transport of the country, Major General Kamel al-Wazir.
Organization of the T-90MS production will allow Egypt to acquire technologies for creating tanks and armored vehicles, enriching the already existing experience in the joint production of M1A1 Abrams tanks with the American side, which has been ongoing since 1992
- the minister wrote.
Al-Wazir stressed that this deal will provide an opportunity to significantly increase Egypt's military power in the region, making it the largest operator of T-90MS tanks. At the same time, Egypt will be the first state to simultaneously produce Russian and American tanks.
We remind you that Egypt has numerous tank troops. Of more or less modern combat vehicles, Cairo has 34 T-80U tanks and 1100 M1A1 Abrams. In storage are 840 pieces of T-54/55 and 260 Ramses II tanks (American modernization of the T-54/55). Of the 500 T-62 units, only 200 are in service, the remaining are in storage. There are still 300 old American M60A1 and 850 M60A3.