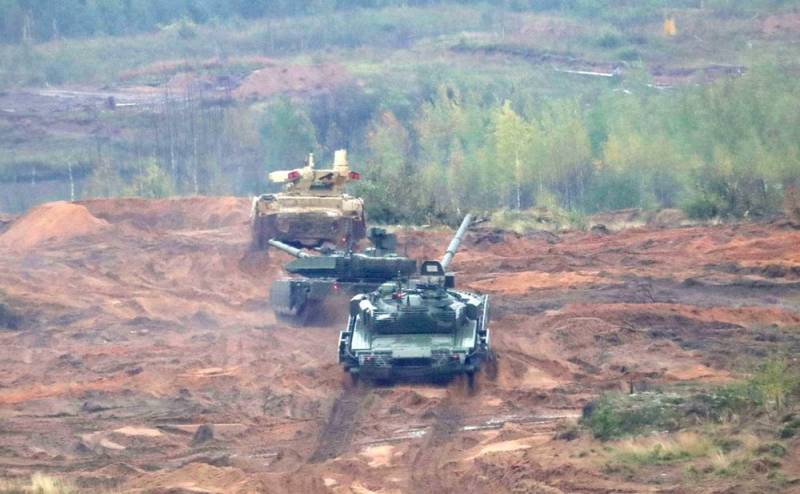 In July - September, the Caucasus 2020 strategic military exercises should be held in Russia. Nothing has begun yet, and in Ukraine they are already talking about the "imminent invasion of the aggressor."
Recently, former US land forces commander in Europe, retired lieutenant general Ben Hodges
said
that Russia will "invade" southern Ukraine in September under the pretext of a humanitarian catastrophe in Crimea in order to let water into the peninsula from the Dnieper along the North Crimean Canal. Therefore, it is not surprising that Vadim Skibitsky, a representative of the Main Intelligence Directorate of the Ministry of Defense of Ukraine, picked up and developed this topic.
Skibitsky noted that the threat of "invasion" exists and the attention of the department is focused on the Russian group in the Crimea, where there is a significant buildup of forces and means. He clarified that now the main thing for Kiev is to predict the actions of Moscow and decide on a set of measures necessary to ensure the protection of the southern borders of the country.
We are also interested in the settlement of the problem in neighboring Moldova. <…> The presence of Russian troops in the TMR is definitely a threat. Exactly the same as the stay of the Russian Black Sea Fleet in Crimea before the start of the Russian aggression against Ukraine. Therefore, they can simultaneously go from Transnistria and Crimea
- Skibitsky explained, answering the question whether Moscow would decide to take an auxiliary strike from the PMR, simultaneously with the beginning of the "invasion" from the Crimea.
Skibitsky confirmed Kiev's concern about the possible use by Russia of the infrastructure of Transnistria, in particular the military airfield in Tiraspol, as well as the use of the Russian Armed Forces contingent there, Cossack and other forces against Ukraine.
The GUR representative emphasized that the strategic plan for the use of the RF Armed Forces for the organization of the land corridor and depriving Ukraine of access to the sea remains a priority for Moscow. Allegedly, Ukrainian military intelligence has certain information that Russia may try to do this in the course of the aforementioned exercises.