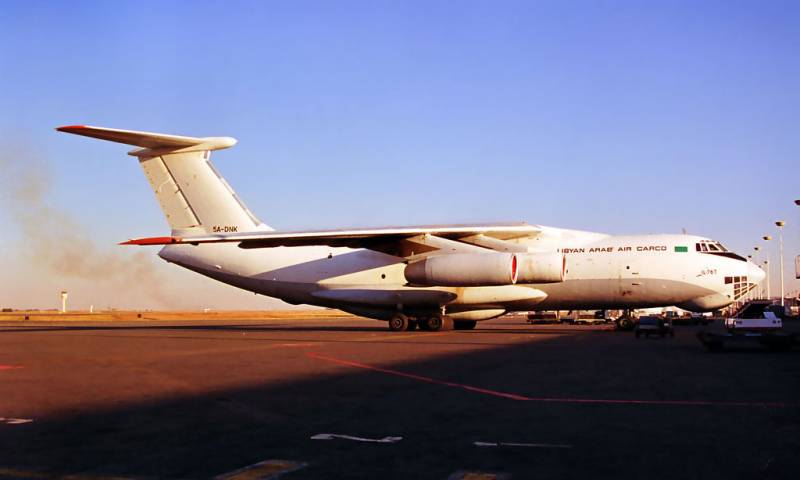 Information is circulating on social networks, citing sources in the Government of Libyan National Accord, that over the past 11 hours 76 Russian military transport aircraft Il-XNUMX have flown to the country with the help of Field Marshal Khalifa Haftar for the Libyan National Army.
They say from Tripoli that the planes were brought to the Gardabia airbase (the territory of the international airport), 10 km south of the port city of Sirte, mercenaries from Syria, weapons and ammunition, as well as a lot of unspecified cargo. It is reported that six Pantsir-C1 air defense missile systems were also deployed in this area.
In addition, thanks to a satellite image, it was possible to identify a group of new objects at the Al-Hadim air base, located in the municipality of Al Marge in northeastern Libya. In the presented image, the silhouettes of two IL-76s are indeed traceable, but it is impossible to know their affiliation from them. Such aircraft are available to four dozen countries and even the UN. So it's premature to say that it's the Russian Air Force aircraft.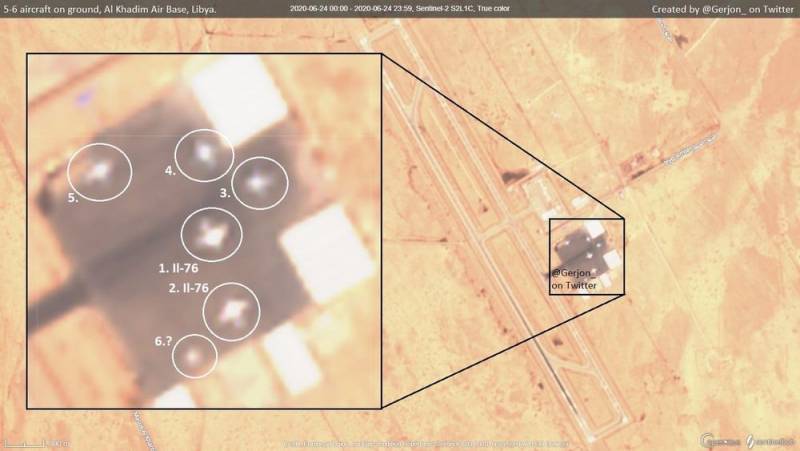 We remind you that recently the situation in Libya has sharply worsened. The PNS troops, with the support of Turkey and the Islamists brought from Syria, launched a major offensive. They managed to push LNA from the western regions of the country and approach Sirt. They have already announced from Cairo that taking this strategic city of the PNS will become the "red line", after which Egypt will enter the war on the side of the LNA.