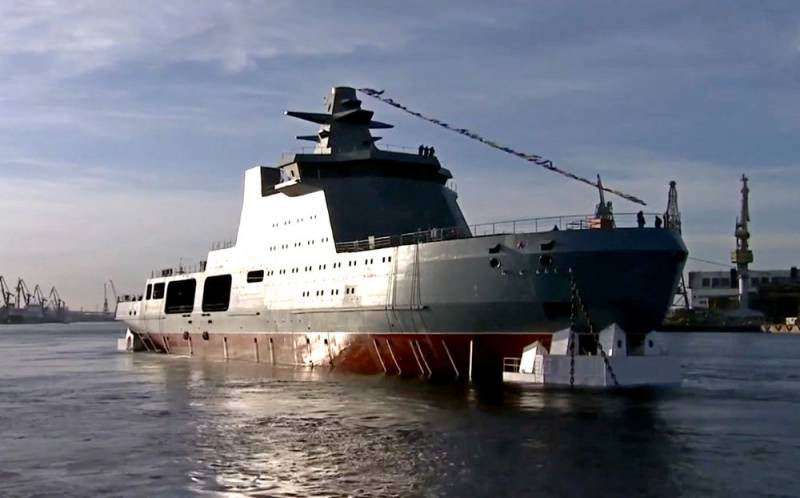 The icebreaker of the Russian Navy Ivan Papanin is a means of conducting offensive military operations, as it can be equipped with Caliber cruise missiles. This conclusion was made by the commander of the United States naval forces in Africa and Europe, Admiral James Foggo.
The Russian Federation shows aggressive aspirations in the Arctic region. Recently, they launched the Ivan Papanin icebreaker, capable of carrying cruise missiles. I already asked about this before and ask this question again - who equips ships to overcome ice fields with cruise missiles? Some equip such vessels with defensive weapons, but Caliber cannot be attributed to this type of weapon
- the American admiral is indignant.
The US military is also alarmed by the deployment in the Arctic region of the new military bases of the Russian Federation, reinforced with S-400 air defense systems. He noted increased competition in the Arctic and the need for a strong fleet to protect trade and other interests.
The lead patrol vessel of the ice class of project 23550 Ivan Papanin was launched in October 2019 at the Admiralty Shipyards in St. Petersburg. The ship was laid down two years earlier. The vessel combines the functionality of an icebreaker, a towing vehicle and a patrol ship, and performs tasks on monitoring and protecting the region's waters in an ice environment. The tasks of Ivan Papanin also include towing and escorting detained ships, transporting special cargoes and participating in rescue operations.