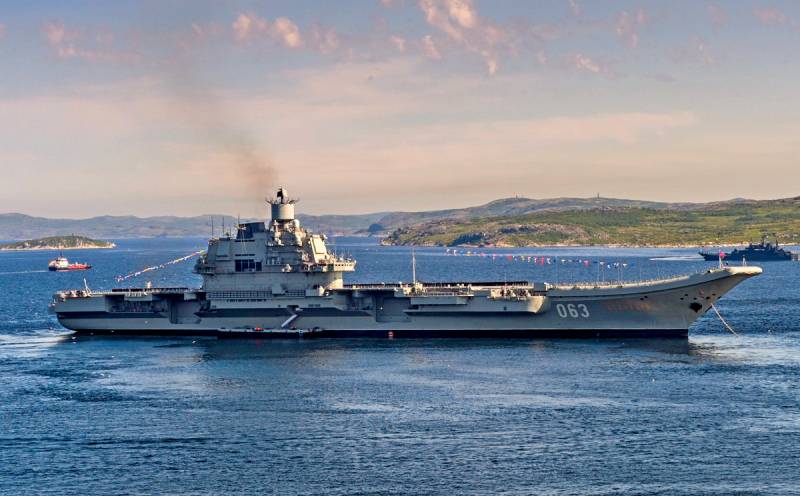 The only Admiral Kuznetsov aircraft carrier available in Russia, after repair, will get rid of black smoke. About this agency
Interfax
said Alexei Rakhmanov, head of the United Shipbuilding Corporation.
During the repair, all boilers will be replaced on the vessel and it will no longer emit caustic smoke. In fact, it arose due to problems with the fuel supply, but then this was not taken into account. Now the problem is solved
- noted Rakhmanov.
In May, TASS, citing a public procurement resource, reported that the building of Admiral Kuznetsov, which is currently under repair at the Zvyozdochka branch in Murmansk, will be painted before September 1, 2022. The cost of the work is about 250 million rubles. The aircraft carrier, according to the head of the corporation, will be handed over to the Russian Ministry of Defense in two years.
In December last year, experts from the American publication The National Interest called the Admiral Kuznetsov, as well as other cruisers of the 1143 Krechet project, obsolete "pieces of rusty metal." A year earlier, Business Insider analysts noted that Russian Navy ships embarking on long voyages escorted by towing vessels during the exercises of the North Atlantic Alliance countries are a sign of the great problems experienced by the Russian Navy.